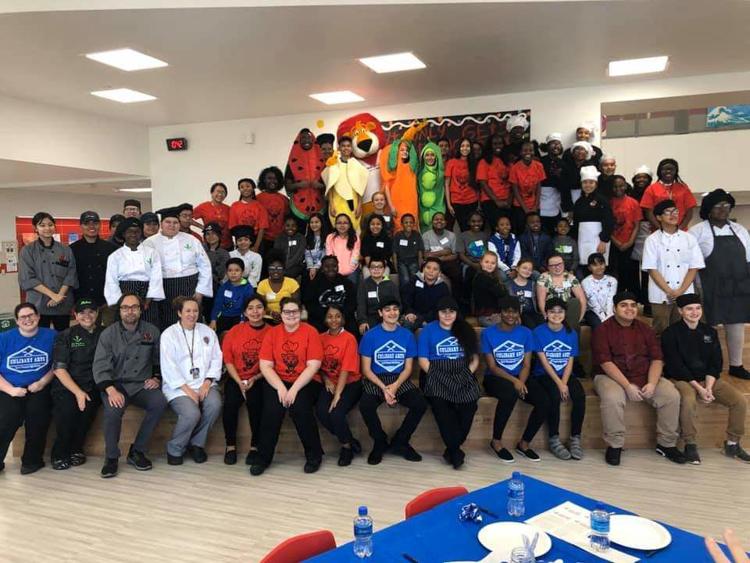 This past fall, Mesquite ISD went up against Richardson ISD in Medical City's Kids Teaching Kids 21-Day Challenge. The one that had the highest percentage of kids finishing the healthy snack challenge wins. The winning district would get $12,000 from Medical City's corporate supporters and the runner-up would get $5,000.
Mesquite ISD came out on top and will be sent a check from United Way Dallas.
According to the Kids Teaching Kids website, the program offers children and their parents resources to change their eating habits for the better. The website states that in the last 30 years childhood obesity has more than tripled with studies showing that kids are snacking more frequently.
"Medical City Children's Hospital recognized the need to educate children and their parents about healthy eating habits, beginning with eating more fruits and vegetables at snack time. Medical City Children's Hospital and the Texas Restaurant Association Education Foundation have partnered with Texas ProStart culinary programs in high schools across North Texas, to bring kids teaching kids to fruition," the website states.
Medical City Children's Hospital has registered dietitians work with culinary students, teaching them basic nutrition, how to read food labels and calculate nutrition facts for recipes. The students then take that knowledge and stay within the nutrition criteria set by the dietitians to create fun-to-make, fun-to-eat snack recipes featuring fruits and vegetables.
These recipes are compiled into a book and distributed by Medical City Children's hospital to elementary school students across North Texas.
Elementary school students are invited to take the "21-Day Challenge." This is an after-school snacking challenge designed to help students create new, healthier snacking habits.
Wendi Hatley, physical education/health coordinator, said for 21 days the students are challenged to eat a healthy snack every day. They can use a recipe from the book or they can find a recipe at the Kids Teaching Kids website, or try a fruit a vegetable that they wouldn't normally eat during the day.
Students participate by going online to sign up and pledge to do their best to eat a healthy snack every day during that 21-day period.
"Two weeks after the challenge ends, there's another survey that goes out that the parents and kids fill out. Our hope is that after the challenge their eating habits have changed," Hatley said. "We're hoping that they're drinking less soda/sugary drinks, eating less chips, cookies and that kind of thing, and eating more veggies and fruits."
"The whole purpose of the challenge is that we're building some new habits that are going to stick," she continued. "We don't want it to last just for the 21 days; we want them to try a fruit they've never tried before, and maybe that becomes a household staple."
This is the fifth year for MISD to participate in this challenge. Hatley said that in the past, the program directors allocated a percentage of the winnings to the culinary department and physical education department, but this is the first time they've won this amount of money.
With schools being closed and learning done at home, the district has found ways to ensure their students and families keep active.
"I've never been so proud of our teachers; they've been super creative (during this time). We have some teachers that are doing workout videos featuring themselves and launching them every day to their kids through either Google Classroom or their campus Facebook page," Hatley said.
She said there are even teachers who have created their own YouTube channel and live stream their activities every day, whether it's bike riding, walking their dog or going on a run.
She also noted that through different platforms that they already utilize, there are videos being put out on active games students can play at home using household items.  
"We're trying to send things out that will get the whole family up and active, and for those that don't have online excess our teachers have typed up a daily workout routine (Monday through Friday) for the kids," Hatley said.
She added that through their partnership with the American Heart Association, the district was given 250 jump ropes, which were handed out during meal pickup at one campus.