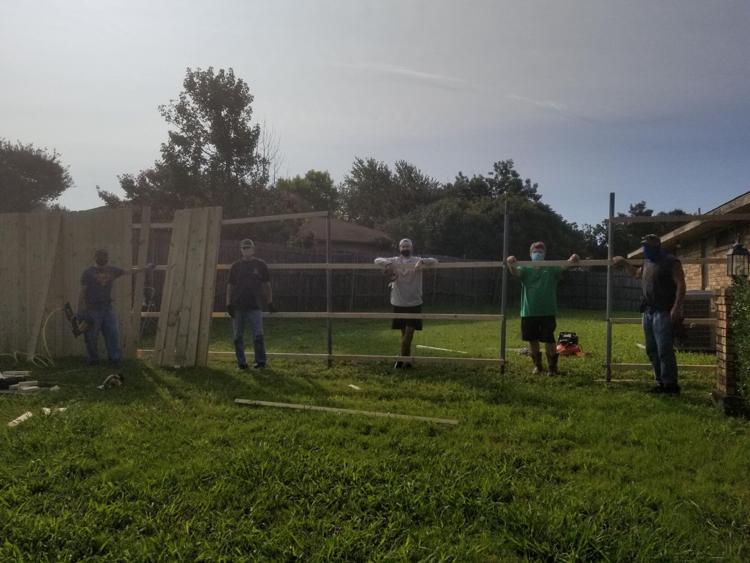 A Mesquite neighborhood has gone above and beyond to help their fellow neighbor.
One day, a Mesquite resident, Mr. Browning, noticed his elderly neighbor, Ms. Wilma, tearing down her fence picket by picket. He learned that Ms. Wilma had received a notice from the city of Mesquite Environmental Code Office about her fence. The notice stated the fence either needed to be repaired or removed. 
Browning started helping her take the rundown fence apart and soon other neighbors got involved too. The neighbors then found out Wilma also didn't have electricity and her A/C wasn't working. They came together to help repair her A/C and electricity. Browning then reached out to the city of Mesquite on Wilma's behalf about the fence.
Browning started working with the city's Neighborhood Services Department, Vitality Division. After learning about Wilma's situation, the city through their Helping Other in Mesquite Everyday Program or HOME, together with Home Depot's "Team Depot" program was able to receive a Material Grant Donation to build Wilma a new fence.
Her neighbors volunteered to help complete the fence project, and at the beginning of September, Wilma finally had a new fence thanks to the kind help of her neighbors, the city and Team Depot.
HOME is a city of Mesquite initiative to support neighborhood revitalization and redevelopment in the community. Through the program, Mesquite homeowners can receive aid to perform exterior house and yard repairs. Homeowners are selected through staff referrals from the city of Mesquite Code Enforcement Office, like in the case of Wilma. If you would like to donate to HOME, visit www.cityofmesquite.com/donations or visit www.cityofmesquite.com/HOME to learn more.
The city of Mesquite wants to thank these residents who stepped up to help their fellow neighbor and helped create a more active and safer community.