Under the beautiful skies, of cool and crisp day, the Mesquite community welcomed the newest playground to town with confetti cannons and youthful excitement. KidsQuest made its public debut during the opening celebration event hosted by the City of Mesquite on Dec. 14. The celebration featured a volunteer landscaping project, remarks from city officials, a ceremonious unveiling of the new playground sign with kids from neighboring Parkside Baptist, a free cook-out and various other activities. The playground is located at DeBusk Park, 1605 Gross Road.
"Like the community of Mesquite, KidsQuest will be a warm and welcoming place to gather. This playground will allow people of our community to forge new friendships and relationships, and families can build lasting memories," said Mayor Bruce Archer.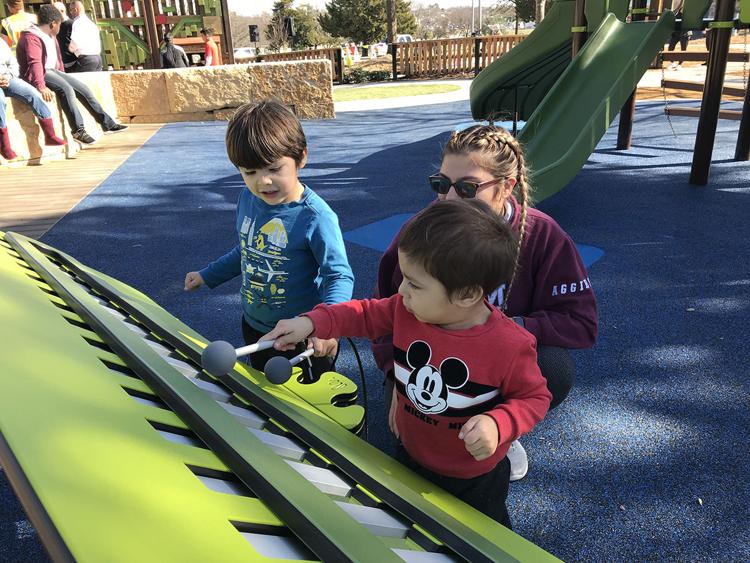 The original playground was built 25 years ago with the help of volunteers and the aging play structure had reached its useful life. The new KidsQuest playground design and features were influenced by input from the community. The layout and features are inclusive for all abilities, ages and needs. This includes different types of activities for those with sensory needs. Portions of the original playground were used in the construction of a section of the new KidsQuest as a memorable piece of history to help carry forward into this generation of playground.
The project also included adding more parking and a variety of enhanced amenities for the public. The city's Parks and Recreation Department maintains more than 70 parks throughout Mesquite.