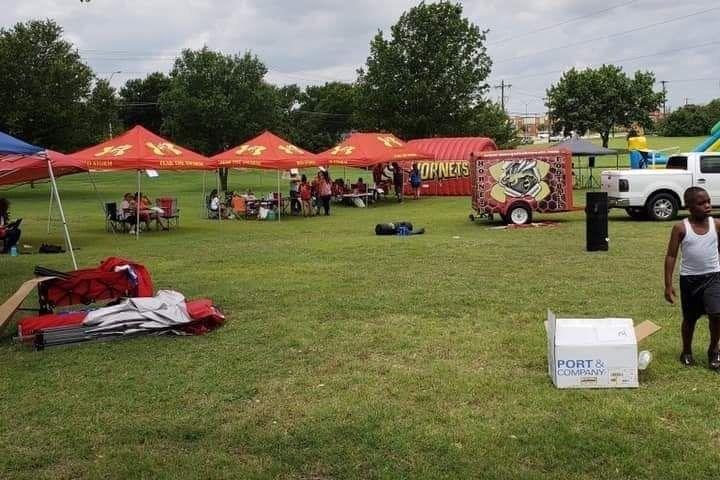 Nonprofit organization the Mesquite Hornets recently lost all of its equipment due to the theft of its team trailer containing a sound system, generator, custom items for the team and more.
According to the Mesquite Hornets' Gofundme page created by Amanda Leath, the incident occurred on Sept. 12.
The organization was established in 1964 and is one of the oldest organizations in the Mesquite Pee Wee Football Association, serving 188 children this season. 
"We have worked extremely hard to get nice custom things for the children in our organization. These items were not paid for by our parents. They were paid for by our board members working numerous concerts at Fair Park over the last six years," the page states.
According to the page, the Mesquite Hornets have added new items to their collection each year, and the trailer is used to get their equipment to and from games.
"This may not seem like much, but our board has spent countless hours volunteering our time (unpaid) to ensure the children in our organization have nice things," the page states. "Whoever stole our trailer didn't steal from us adults; they stole from the children who we work so hard for."
The group plans to rebuild their stock but seeks some assistance in doing so. They have a goal to raise $5,000. To find out more, visit the Mesquite Hornets Gofundme page at gofundme.com/f/mesquite-hornets.