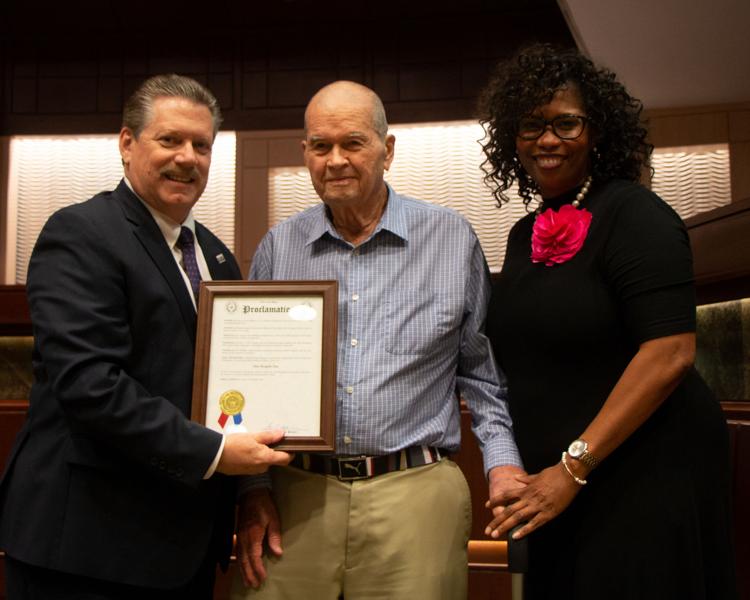 The City Council recognized Don Douglas, for his donation to help feed students at Florence Elementary School. 
Douglas, 84, lives down the street from Florence Elementary where his children and grandchildren attended school. 
Although he has lost much of his vision he can still read the newspaper with the help of a projector and about a year ago he read a report that said many local students don't get enough to eat, this was upsetting for him so he went over to Florence and demanded to speak with the principal because he was concerned that there were students there not able to eat. He then pulled out $100 and gave it principal Ladonna Gulley to make sure every single student at Florence had the opportunity to eat. 
Douglas survives on social security but he has done this every month since last August.
Mayor Stan Pickett presented Douglas with a proclamation proclaiming Oct. 1, 2018 as Don Douglas Day. 
Douglas said when his grandson asked what he and his friends can do he suggested going down to their neighborhood schools and finding out if there are students who need help buying lunch.
"It's not about me, it's about our kids," he said. "I haven't given up anything and I'm not asking anyone to give up anything but if you want to help you have the opportunity."