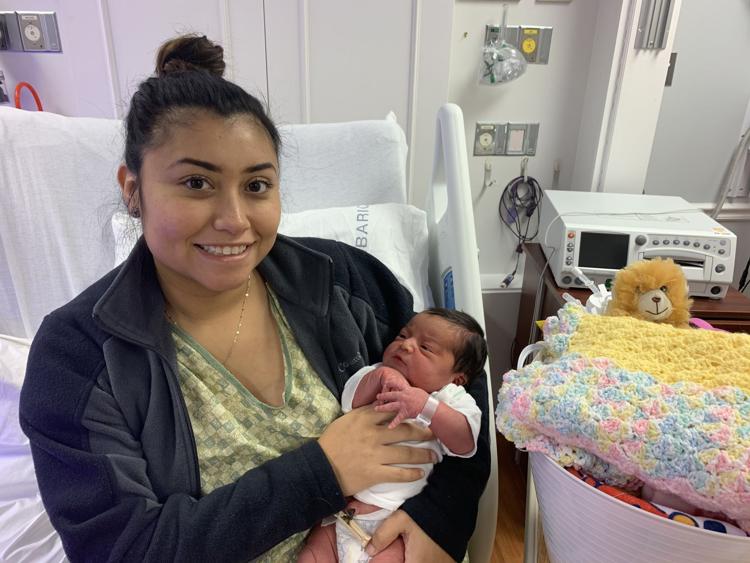 Dallas Regional Medical Center (DRMC) reopened its labor and delivery service in July of 2016 due to community need and began celebrating Mesquite's first baby of the year in January 2017.
Each year the hospital staff puts together a gift basket for the baby and mother that includes items such as diapers, wipes, clothes, toys and a blanket.
Maria Piña gave birth to Mesquite's first baby of 2020 at 7:24 a.m. Jan. 1. Pia Rodriguez weighs in at 8 pounds 8 ounces.
According to DRMC, last December they had 110 deliveries and 1,003 deliveries in 2019.
"Delivering a baby is always an exciting time, and that's why we love having labor and delivery services at the hospital. Each year we anxiously wait to see who Mesquite's first baby of the new year will be," said DRMC CEO Glenda Matchett. "This year we're even more excited because this baby is Mesquite's first baby of the decade! We didn't get to celebrate a first baby of the decade in 2010 because we didn't have L&D services at our hospital at that time."
Matchett added that DRMC sees itself as the community hospital, and if they had not reopened up their labor and delivery services, expectant mothers would have to drive more than six miles away to deliver their babies. 
"We didn't think that was in the best interest of our community, so we added that service line, and now we get the joy of delivering hundreds of babies each year," she said.