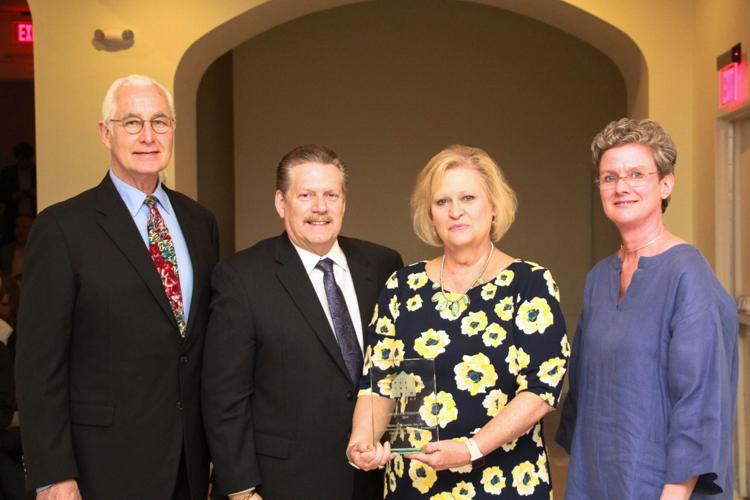 The restoration of Mesquite historic outbuildings has been honored by Preservation Dallas with the distinguished Gail Thoma Patterson Award. The restored buildings are part of the 13-acre Opal Lawrence Historical Park, 701-711 E. Kearney Street. The park is operated by Historic Mesquite, Inc. (HMI) and is listed on the National Register of Historic Places.
"The outbuildings were in critical shape when we secured the services of historic preservation contractor Ron Siebler," said HMI Executive Director, Charlene Orr. "Ron treated them with exceptional care and precision to bring them back to their original condition. We couldn't be more proud of the project, and are extremely honored by this recognition."
The Gail Thoma Patterson Award recognizes outstanding restoration projects done to exacting standards and the individuals committed to promoting the architectural heritage of the Dallas area. The award is presented each year at the Preservation Achievement Awards celebration during National Preservation Month in May.
For more information on the project and HMI, visit historicmesquite.org or call 972-216-6468.