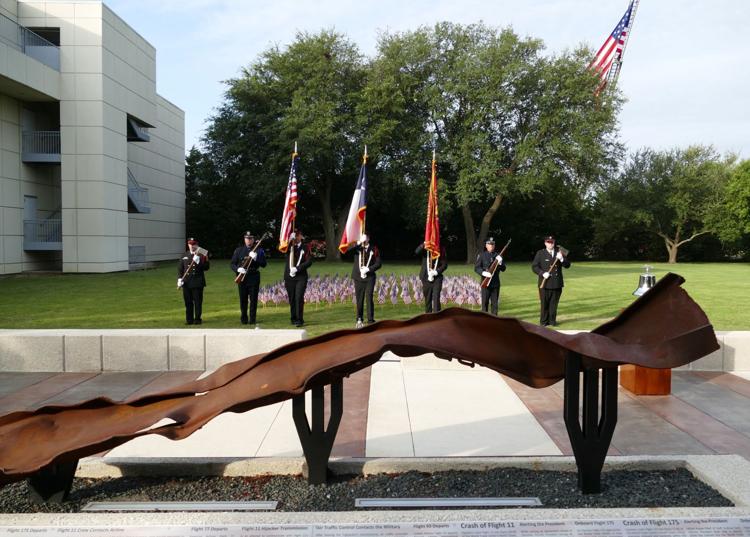 The City of Mesquite invites the public to attend a 9/11 Memorial at Mesquite Freedom Park, 1527 N. Galloway Ave. The event will be held at 8:30 a.m. on Wednesday, Sept. 11. The program will include various speakers, presentations by Mesquite Fire and Police departments, and musical performances by the Mesquite High School Show Choir.
In 2011, the City of Mesquite acquired rights to a 15-foot, 575-pound steel beam recovered from one of the Twin Towers through the World Trade Center Artifact Program, and became only the third city in the Dallas-Ft. Worth area to participate in the program. This twisted beam is the centerpiece of Mesquite Freedom Park. The park offers an opportunity for the public to touch a piece of world history and to remember the significance of 9/11 as well as other attacks on our country's freedoms.
Funds for the design and construction of the park were donated by local corporations, foundations, non-profit organizations, civic clubs and countless residents. A park dedication ceremony was held on Sept. 11, 2016 as our country marked the 15th anniversary of 9/11.
Visit cityofmesquite.com/FreedomPark for more information.