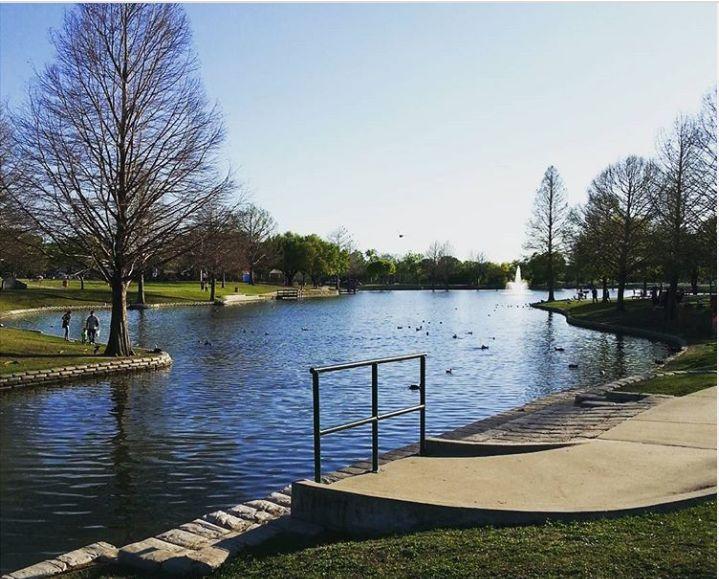 During Monday night's meeting, the Mesquite City Council discussed plans to reopen other facilities and more access to city parks.
City Manager Cliff Keheley said staff recommended keeping the senior centers closed to protect the most vulnerable members of the community, but continue meal delivery.
Per state direction, municipal courts will begin having in-person trials, operations and appearances June 1.
The main discussion was focused on city parks. Council expressed concerns but are willing to have the barricades and tape removed, providing that the community is educated and taking personal responsibility for their own wellbeing such as disinfecting and cleaning tables and other public areas at the park used by others.
It was also noted that city parks never closed to public use, but parking areas, tables and playgrounds were barricaded or taped off.
"We don't have the ability to enforce things – it's actually counterproductive," said Councilman Robert Miklos. "Not having the parking lots open means people are crossing streets, parking in neighborhoods, going distances to get to these parks anyway, and that is not as safe. Our parking lots are put next to parks for a reason, and that is so people have convenient, safe access to our parks. By blocking the parking lots and making people trek long distances to get into these parks we're actually putting people at risk."
Several council members suggested educating the public and putting up signs at the parks to remind people to social distance and practice good hygiene.
The city announced Tuesday that it will be opening access to parking lots, playgrounds, picnic tables and shelters in city parks effective Friday and is asking park visitors to practice social distancing and personal responsibility in using the park amenities, and to follow all public health guidelines.
According to a press release, the city will continue to keep both libraries, recreation centers, senior centers, the Mesquite Arts Center and Historic Mesquite, Inc. properties closed until further notice. And, the city is delaying decisions on opening its summer camps and three pools. The city has already canceled the June 13 Summer Sizzle event and has suspended the residential curbside recycling program until July 1.