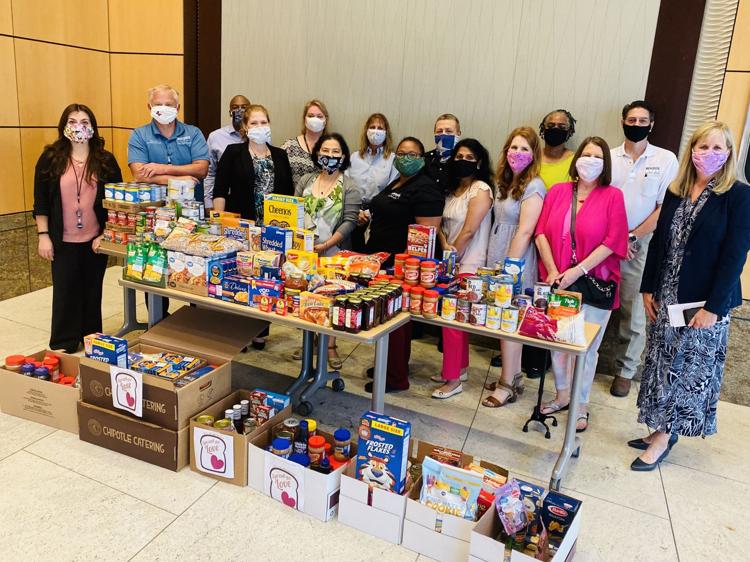 The city of Mesquite's Finance Department employees decided to take the city's annual Spread the Love campaign to feed kids during the summer with PBJ sandwiches to new heights by donating all kinds of non-perishable foods and money to help the local food pantries in Mesquite during the COVID-19 pandemic.
"Our employees are very giving people. For the past few years we have enjoyed spirited competition to raise jars of PB&J for the Spread the Love campaign. But like most things happening today in regards to the COVD-19 pandemic, we adjusted our efforts and decided to raise all kinds of food for families in our community. Some of our staff even donated money. This is another example of our employee's commitment to the Mesquite community," said Debbie Mol, Director of Finance.
Mol shared that the donations will be shared equally with Mesquite Social Services and Sharing Life Community Outreach.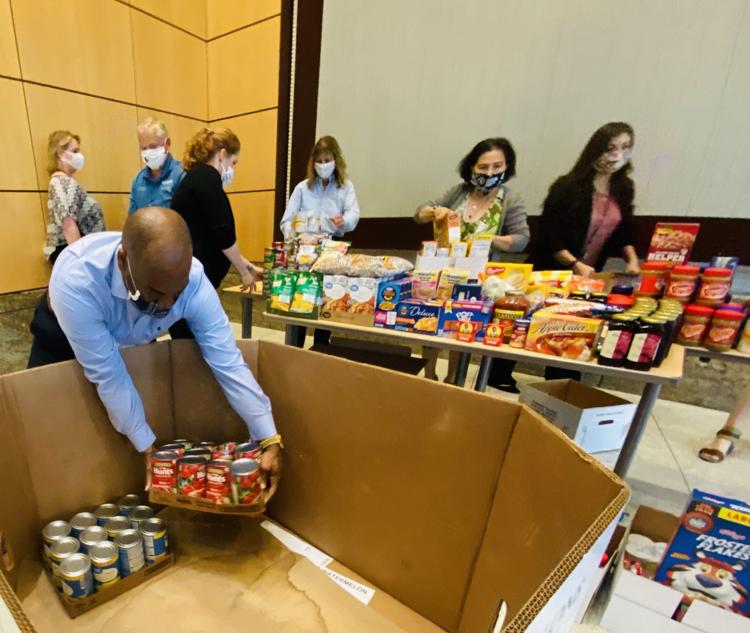 The donations were presented to the food pantries at Mesquite City Hall. Debbie Screws, who represented Mesquite Social Services, and Jacob Taylor with Sharing Life Community Outreach attended the brief donation activity. Both commented on how grateful their organizations are for the donations.
For more details on programs and services, please contact Sharing Life Community Outreach at 972-285-5819 and Mesquite Social Services at 214-517-1210.