In a time when local nonprofits need help the most, North Texans have come through.
North Texas Giving Tuesday Now, a joint giving effort between United Way of Metropolitan Dallas, Communities Foundation of Texas and the Dallas Cowboys, raised $20.7 million for more than 2,500 nonprofits, according to organizers.
The event, which coincided with the global #GivingTuesdayNow, took place over 18 hours Tuesday, May 5, with early giving beginning online April 14.
In all 9,400 donors pledged more than 300,000 volunteer hours.
North Texas Giving Tuesday Now was set up to raise money for local nonprofits but with a focus on organizations that provide help to those impacted by COVID-19.
Organizers said despite this event getting put together in a much tighter timeframe than the traditional North Texas Giving Day in September, the results weren't surprising.
"We are never surprised by the generosity of North Texans," said Susan Swan Smith, chief giving day officer. "Even when times are tough for us individually, and with an event put together in four weeks instead of our typical 10 months, we always find ways to help support our neighbors. Today, our community went the distance – together – for untold thousands in need. Once again, North Texas showed its true colors with an outpouring of support for our local nonprofits. Despite the shortened timeframe, people clearly understood how great the need is."
North Texas Giving Tuesday Now was hosted on the North Texas Giving Day platform where donors and volunteers could search by various categories, including organizations on the COVID-19 frontlines, cause, location and size.
Smith said food banks and other nonprofits focused on hunger and nutrition drew huge support, followed by those focused on education and social service organizations.
"Nonprofits are, more than ever before, being called to do much more with much less due to direct and indirect effects of COVID-19," Smith said. "They are having to reinvent how they deliver programs and operations while keeping employees and while meeting higher demand. Their costs are higher, their resources are leaner, and the need is greater. The funds raised on NTGTN are critical for filling some of the shortfall from canceled spring fundraisers."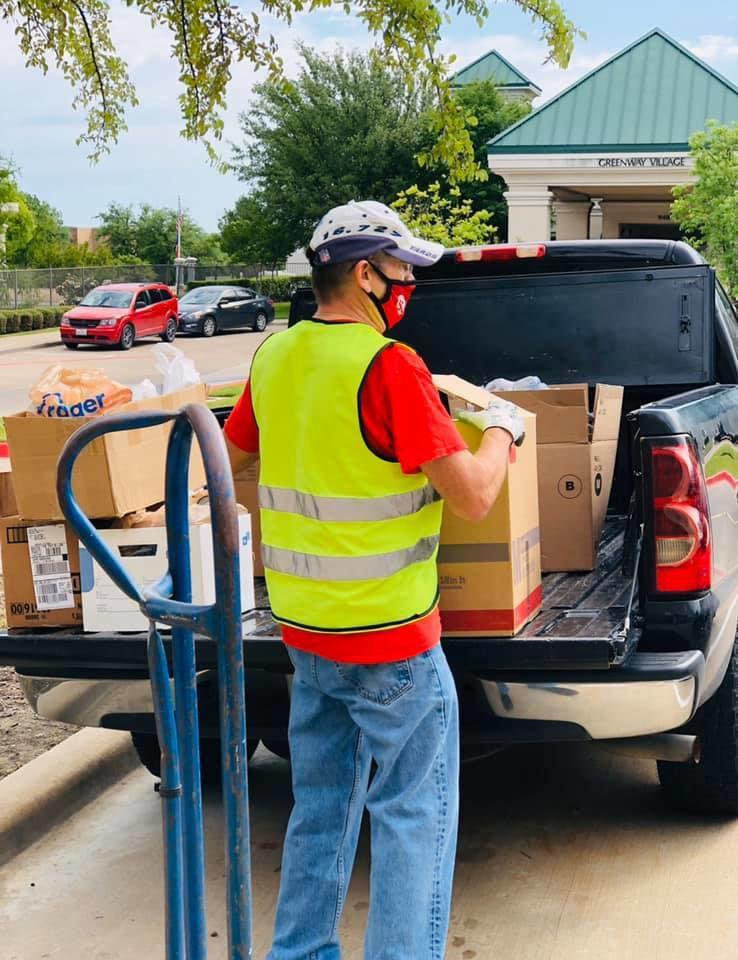 According to Mesquite's Sharing Life Community Outreach CEO Teresa Jackson, this was their best North Texas Giving Day event ever. This event brought in $30,834 for Sharing Life.
Although based out of Mesquite, this nonprofit serves families in need in southeastern Dallas, Rockwall and Kaufman Counties.
"Sharing Life has seen a 250 percent increase in requests for food. Last week alone we have distributed 108,000 meals," said Jackson. "The proceeds from North Texas Giving Day Tuesday Now will allow us to distribute 92,000 additional meals in the coming weeks!"
In addition to the $20.7 million raised foundations, companies and individual donors contributed $21.8 million to relief funds managed by the United Way of Metropolitan Dallas, Communities Foundation of Texas, The Dallas Foundation and North Texas Community Foundation since the pandemic hit.
"We continue to be blown away by this uniquely philanthropic and heartfelt community," said Dave Scullin, president and CEO of Communities Foundation of Texas—founder of North Texas Giving Day. "Seeing the nearly 45,000 donors and volunteers come together at a distance for North Texas Giving Tuesday Now underscores our incredible local bond in support of each other through our critical nonprofit sector."
Since traditional in-person fundraising events were cancelled due to social distancing requirements, event organizers and nonprofits hosted virtual events such as concerts, art performances and volunteer opportunities to raise awareness, money and goods and to celebrate philanthropy.
"In these uncertain and challenging times, the spirit of North Texas shines bright," said Jennifer Sampson, president and CEO of United Way of Metropolitan Dallas. "We are encouraged and inspired by the generosity of our community, but not surprised. Because when you live and work alongside North Texans—people with great courage and great compassion—great things happen. The extraordinary results of this collaborative effort are another endorsement of what we already know—we're better together."
North Texas Giving Tuesday Now took place simultaneously with the global #GivingTuesdayNow event and served as the local effort.
Donations to the relief funds are still being accepted.
North Texas Giving Day will return on Sept. 17.