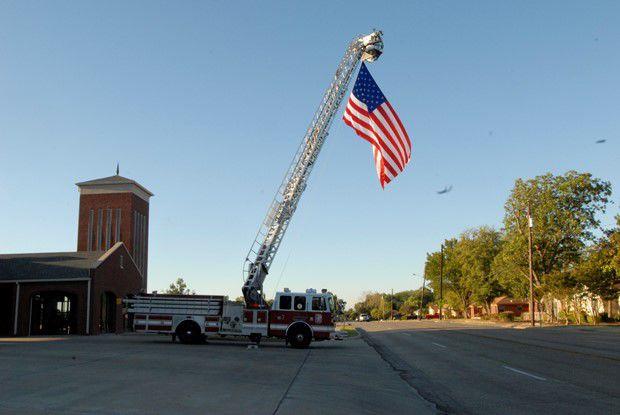 During the Oct. 7 Mesquite City Council the council discussed and approved an ordinance increasing the assignment pay for members of the Mesquite Fire Department who satisfy certain conditions and criteria and who are assigned to perform the specialized function of a paramedic, effective April 1, 2020. This item was approved 4-2.
Councilman Greg Noschese said he asked that this item be pulled for discussion because he could not support it.
"It's not because I don't like firefighters, it's not because I don't support first responders in the community. It's because this is a situation where I think we need to have some flexibility in out budgeting process, and to commit these resources at this point in time, we're committing not only to the next budget year $35,000, because it's going to take effect beginning in April. But then the following budget years this becomes a $70,000 item per year," he said.
Noschese added that the firefighters who are licensed paramedics get an extra $25 a month over what they're already getting for being paramedics.
"No doubt these folks provide a great service to our community and are heroes in a lot of folks' eyes, including mine, but there's a number of other heroes in this community that we've not been able to compensate, and we've not been able to keep on pace in terms of market," he said. "Some of those folks we talked about a couple of weeks ago are our dispatchers. We told our dispatchers that we were struggling to find money for them to compensate them according to what they were asking for. And we told them that we hope to get them some money in the future, and now we've found money all of sudden for our firefighters for this patch pay."
Noschese also noted that they're struggling to keep up with the rising cost of health insurance for general government employees. Additionally, two years ago firefighters got an 8 percent increase in their salaries, and this year they're getting a 2 percent increase as well as an increase in assignment pay.
"We're taking something that doesn't take effect until April and we're approving it today, and I have a hard time supporting that because I think we need to give staff the flexibility to be able to budget at the mid-year budget to see how the revenues are coming in, to see how sales taxes are coming in, and more importantly to see how the new legislative acts down in Austin are going to affect our budgeting and our property value," Noschese said.
Councilman Jeff Casper agreed with Noschese on this and added that Mesquite is underpaying their police compared to other cities and behind the market in dispatch pay.