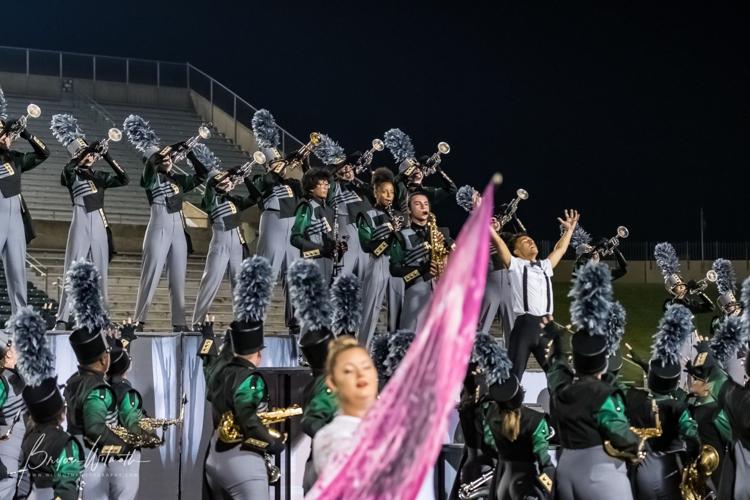 On Oct. 12, the Poteet High School Pirate Band traveled to Plano to compete in the Plano East Marching Invitational and returned home champions.
At the invitational the Pirate Band competed against the top 5A and 6A bands in North Texas in the preliminary competition and received awards for Outstanding Music, Outstanding Visual, Outstanding Color Guard, Outstanding Percussion, and Outstanding Drum Majors. The Pirate Band also received the Best in Class 5A award and first place overall.
According to Band Director Cody Newman, in the finals the Pirate Band won first place overall, being crowned Grand Champions of the competition. 
This past Saturday, the band also competed in the UIL Area C Marching Contest at Mesquite Memorial Stadium against the finest 5A bands in the North and East Texas Area.