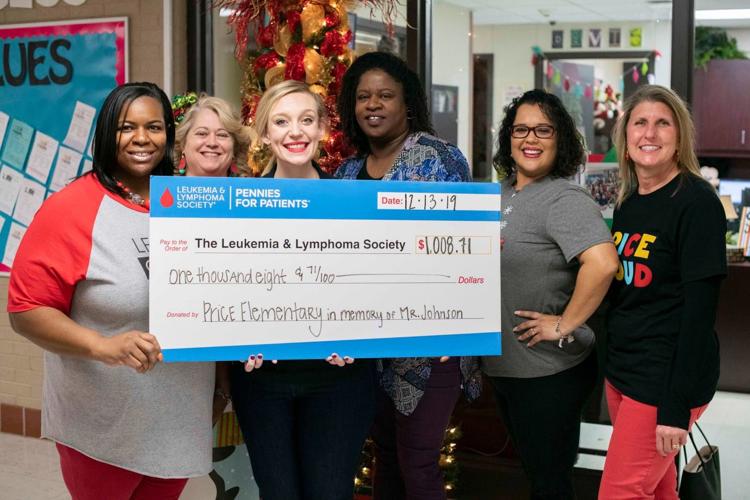 Price Elementary students recently collected money for the Leukemia & Lymphoma Society (LLS) and staff presented LLS with a check for $1,008.71 on Dec. 13.
Leukemia & Lymphoma Society is at the forefront of the fight to cure cancer. According to their website, they are the largest nonprofit dedicated to creating a world without blood cancers.
Since 1949, the organization has invested nearly $1.3 billion in groundbreaking research. Last year, LLS Information Specialists responded to nearly 20,000 inquiries from patients and caregivers, guiding them to a wide array of education and support services.
To learn more about the Leukemia & Lymphoma Society, visit LLS.org.