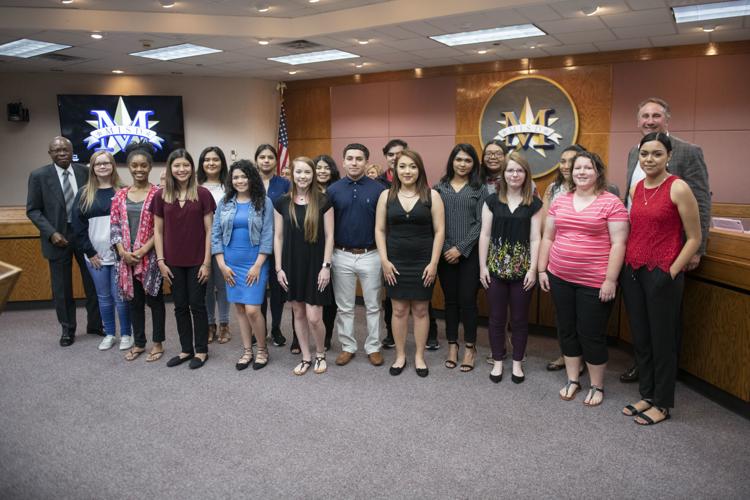 Mesquite ISD recognized this year's crop of Ready, Set, Teach students at Monday night's Board of Trustees meeting. 
This year there are 29 students who received letters of intent to hire from Mesquite ISD, courtesy of a unique program the district offers to future educators. 
These 29 recent graduates represent all five high schools and were enrolled in Ready, Set, Teach their junior and senior years where they maintained an A or B average in the course and graduated with an overall GPA of 3.0 or higher.
These students have received the recommendation of their teachers in the Ready, Set, Teach program.
Their official teaching contract at MISD is contingent upon these students earning a bachelor's degree, maintaining a 3.0 GPA in college, passing all necessary certification exams, a clean criminal background check, and being recommended by their university for standard teaching certificate.