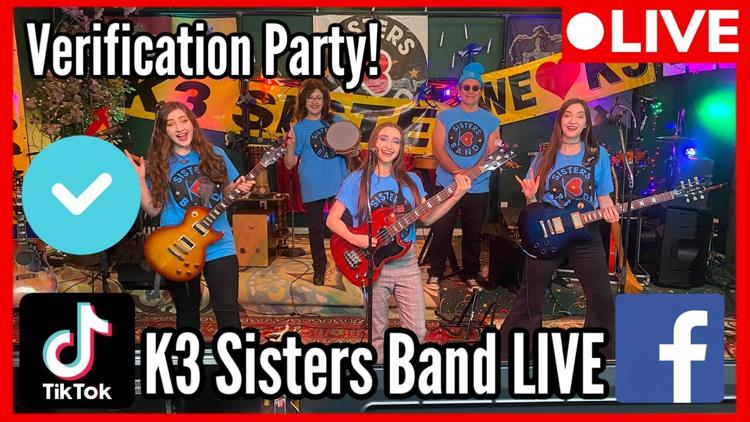 When sisters Kaylen, Kelsey and Kristen Kassab are not writing or recording original songs, practicing instruments or choreographing song and dance routines for TikTok, they are streaming content, concerts and interactive talk shows on YouTube, Facebook or Instagram to millions of viewers all over the world. They formed the female-led K3 Sisters Band 11 years ago, but it was the concurrent rise of the Covid-19 pandemic and TikTok that put them on the international map.
"When our Six Flags Over Texas and all our other city-wide concert bookings were canceled this past March due to the pandemic, we had a family meeting and decided to ramp up our live stream concert capabilities," said oldest sister Kaylen Michelle who at 20 years old doubles as the band's VP of marketing. "What happened next shocked us as simultaneously we saw our TikTok and then other social media content go viral."
In a July 2, 2020 Variety Magazine article titled, "The Sisterhood of TikTok Rock: Six All-Female Bands Blowing Up on the Platform," former Billboard Magazine music writer Ellise Shafer reported that "the K3 Sisters have been on TikTok since 2019 with 1.6 million followers and 34.1 million likes, and credit it with the growth of their YouTube channel from 1300 to 21,000."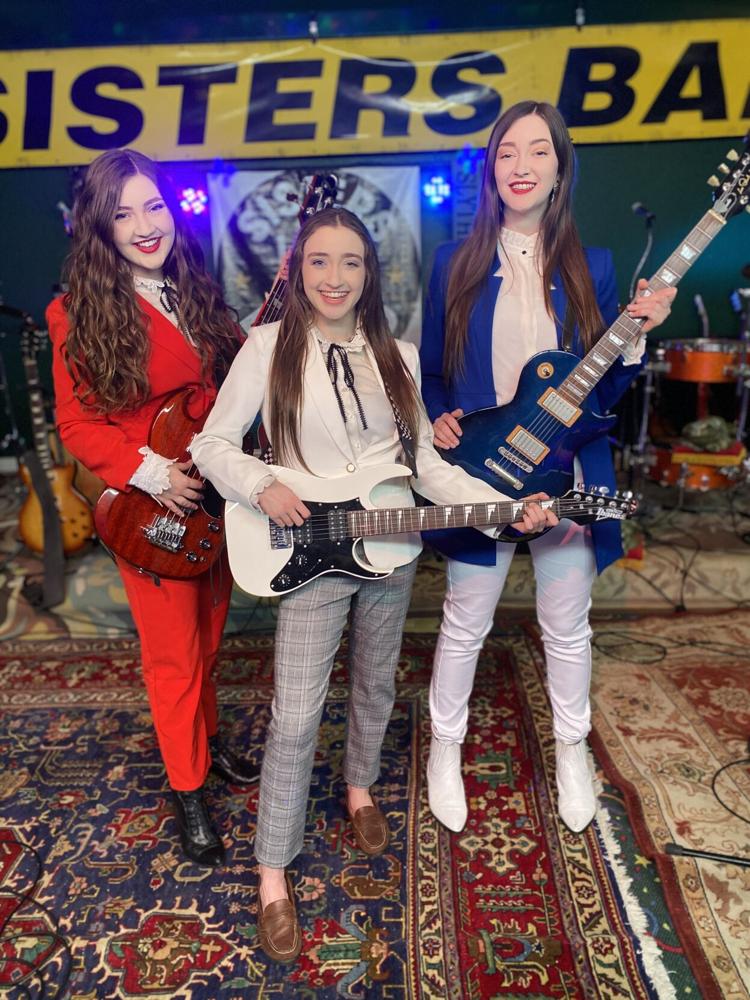 The family band's recent 4,000 percent increase in YouTube subscribers, however, has been eclipsed by their 227 million views on the increasingly popular, and at times controversial app TikTok.
Forbes Magazine's Gene Del Vecchio's June 6, 2020 article, "TikTok is Pure Self-Expression- This is your Must-Try Sampler," singles out the K3 Sisters as an example of "astonishing creativity with fans with similar interests such as Harry Potter enthusiasts." Del Vecchio posits that the rising national and international reach of the Texas singer-songwriters and others is due to TikTok. "TikTok has experienced explosive growth with two billion downloads and over 800 million active monthly users who open the app eight times a day, totaling 52 minutes per day, across 154 countries and 75 languages."
Perhaps the music and entertainment industry has misunderstood the public's new comfort zone for socially distanced entertainment like TikTok and live streamed events.
Has a new wave of music and entertainment visionaries understood the TikTok explosion, and the ease of watching streamed events on smart televisions in the safety of your own space as the harbingers of a long term cultural shift in how we enjoy sports and entertainment?
The K3 Sisters think so, but not for an important reason that you do not yet hear reported about much.
"We feel that liability insurance providers for large public concerts and events will not accept the currently incalculable risks of such events due to Covid-19 exposure until 2022 at the earliest so we  have committed to expanding our worldwide footprint by exclusively live streaming our concerts and shows on social media platforms," said Kelsey Rose, who at 19 doubles as the band's lead sound engineer and broadcast tech. "We are now prepared for a long dry spell in concert bookings, and have invested in equipment that enables us to professionally live stream concerts, shows and TikToks to a world that is hungry for what we offer."
 Learn more about the K3 Sisters at www.k3sistersband.com.