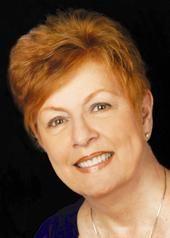 Genealogists use census records at the beginning of each family search. When prospective members cannot produce a marriage license to a lineage society, they accept early census records as an indication the couple was married and the parents of the child in the household. We all know and understand that some names and ages may vary from decade to decade, but do you realize that other information could be wrong or unnoted? That is true. There are definite problems with the census accuracy. Therefore, you must verify what you find there. My Burns family vacillated from Burns to Burnes on a couple of early census. My great-grandmother became younger with each decade. She also changed her place of birth on three occasions. She was a hoot!
We know females always want to be younger, but that is just vanity. In the early years of census taking, many people could not read and write. Census takers were taught to spell names using phonics, or the way a word sounded. That is credited with many misspelled words. In one of filmmaker Ken Burns documentaries, he noted the birthplace of a young woman in a census as Ireland. Actually, listening to her drawl it sounded like Ireland, but she was actually saying Maryland.
We must be aware and verify the information rather than accepting it as fact. We cannot prepare a family history relying solely on the census data. As Bill Dollarhide has said, "The real importance should be the clues they provide to access more records concerning our ancestors. For example, a census record may be the only way a genealogist learns of the county of residence for an ancestor. And, with that information, much more can be learned about a person from county records located in a courthouse, such as births, deaths, marriages, probates, or land records. The census records lead us to the place on the ground where more genealogical evidence can be found. That is the most trustworthy aspect of census records — they are place finders." (https://www.genealogyblog.com/?p=18199)
For more on this subject, go to https://tinyurl.com/yabnzy8k.
Planning those spring research trips
I plan my research trips in the spring. Since we do have spring on the way, I have begun my planning. Of course, the first trips are those to the cemetery while it is still cool and cloudy. Snakes move slower in cooler weather. I find stones are easier to photograph on cloudy days.
Next are the courthouses and libraries that need my attention. I can attack these in hot or cold weather.
My trusty general prep kit is the first thing I reach for on any trip. It includes a small stapler, staples and staple remover, large and small zipper-lock sandwich bags containing paper clips, rubber bands, sharpened pencils and erasers, small scissors and spiral notepads and post notes. I also carry with me at all times two zip-lock bags with coins and dollar bills for copying and parking lots. Around my neck are my trusty thumb drives to save any digital data I might collect. I use my mobile phone as my scanner and camera. Of course, it is necessary to have my phone fully charged, but I bring a fast-charge cable just in case. Folders complete with pockets are ideal to store photocopies.
If you are not planning a research trip or two this year, you are missing all the fun of researching your family history. Believe me; not everything is on the Internet at this time.
Plano Legacy Family Tree User Group meets fourth Tuesday of each month
The Plano Legacy Family Tree User Group meets the fourth Tuesday of every month except December. Join the Legacy Users Group for information sharing, research tips, webinars and one-on-one help, each fourth Tuesday January through November, 1:30 until 3:30 p.m. Questions and one on one help is from 3:30 until 5 p.m. There is no class in December because of the holidays. Contact Sherryl, the instructor, or Joanne at ptxlega-cyug@verizon.net.
Brenda Kellow has a bachelor's degree in history, teaches, and lectures on genealogy. Before retiring to publish her family's histories in 2007, Brenda held certification as a Certified Genealogist and as a Genealogical Instructor. Send reunion announcements, books to review, and genealogy queries to: bbkellow@verizon.net.