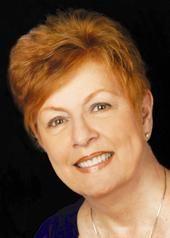 Are you using every avenue to determine your ancestor's information? Being perceptive of the available records is necessary. One can begin by just thinking of the records you yourself create on a day-by-day basis. The first record you created is probably your birth record. The next records you created were probably medical records, school records, census history, possibly court fines, rent history, a marriage record or records, deeds, church records and so on. Although the early pioneers to our country did not have all of these available, specifically birth and death records, they did have many opportunities to create most of those mentioned. Therefore, it is necessary to put yourself in their place to try to reconstruct their lives and imagine what kinds of records they could have created.
Recently I was researching a family who lived in Tennessee in the early 1800s. It was easy to check the deed indexes for records and determine just when the family came into the county. It was too easy! There were records on him everywhere! Was I really searching the correct man? To my dismay, I soon discovered that there were at least two men by the same name living in the county, and possibly three. Nevertheless, the same names appeared in the adjoining county. Now it was time to examine the original deeds referenced in the deed index.
To determine who my ancestor was, I began to plot the plantations on a map according to the various county surveys. At this point, I use a basic Excel computer generated form for tracking all land sales and purchases. I found that each man of the same named lived in a different quadrant of the county. Was it possible my ancestor had lived first in one county before moving to the other? A quick check of Thorndale and Dollarhide's book on county census maps provided me with the information that possibly only one of those men could have been mine. His property lay within the area that changed from one county to the other. He had not moved. Only the county line changed. Was this man really mine? It was now time to check another type of record.
A check of the county's cemetery tombstone inscription records showed my ancestor and his wife buried on what had been their own property. With this in mind, I followed all deed transactions in the area near the cemetery and local creeks. This time I did find and identify their land, and I found a general period when they came into the county. However, I wanted to be more precise.
I needed to find where they lived before coming to Tennessee. A census search using their grown children could possibly give me the answers I needed. Yes, a census check showed one of the older children born in South Carolina. I must double-check this clue for accuracy.
The 1800 census had two men with the early ancestor's name living in South Carolina. They were in different counties. I needed to narrow it down. I can do this with a deed search of the two counties. The deeds provide me with the physical property descriptions. I am still not satisfied. Surprisingly, I did find one record that did. One of the Deeds of Conveyance showed my ancestor's wife had signed a Release of Dower. It gave her full name, and even identified three of their children. I found several records on this couple, but there were no later records on them in South Carolina. By comparing the latest South Carolina deed with the earliest one in Tennessee, I was able to confirm when my ancestors left the state of South Carolina for Tennessee.
Everything I found was viable. The couple had farmed a huge area of land in both South Carolina and in Tennessee. My hard work had paid off. I now have the satisfaction of knowing where this particular couple lived before moving to Tennessee to live the remainder of their life. I have identified their children and I will continue to follow them for a few decades. I must search records to find whether they were born in South Carolina, or yet another state. Who knows? This couple might be the original immigrants to this country. The genealogical search is never finished. My motto is, forever onward, or backward as this case may be!
It's July and time to reassess your progress.
At the first of every year, I always select my goals to accomplish for the New Year. I hope that each of you are dedicated to reaching these. Still others, like me, may have gotten off track. If that is the case, the midyear is the time for a reality check.
Did you accomplish what you expected in this first six months of 2018? Are you still struggling with some of these? I am. Many things including writing a book constantly pose problems. The progress is not what I expected, but I still work toward my goals. There is some progress. The midyear is a chance to review where we are in reaching our goals to see what we have accomplished, how much more we need to do, and how we want to achieve it. Are you happy with your progress? Were your goals too ambitious for this first six months? Personally, I did not estimate the sizable amount of time I would spend away from my computer. I am not writing the six hours a day I had planned, however, I keep writing every chance that I get.
Last year I finished three books on my family history. I sent a copy of each to the counties each family lived and to the National Archives for copyright purposes. Last year I began sending a CD of each book to the Family History Library in Salt Lake in hopes they will take my electronic family history and place it on their digitized archives online. I hope to have another ready to send in December or January of next year.
I have completed one goal I did not finish last year: to organize my office, desk, and filing cabinets. I worked on the organization first because I was finding it hard to locate things. Someone asked the question a few weeks back, "Can you find anything in 30 seconds?" Of course the answer was no. That statement motivated me to be consistent about tossing immediately papers or mail I do not need and file the important pieces so that I can quickly put my hands on what I need. It works. By taking control of my organization, I am spending more time writing, and less time hunting.
I went through all the old items I had placed in storage during the last five years and tossed all I did not need any more. By culling these old files, I have room to store newer items. After spending the time necessary to organize, I know where everything is located in my desk, supply cabinet, file cabinets, film cabinet and CD shelves. I have an index of content stapled to each file folder to lessen the time spent in finding things. We have to stay organized in order to continue to work. Without organization, things just do not happen.
Evaluating your goals midyear is necessary to maintain your progress. By evaluating the targets I set for the beginning of this year, I have a 'road map' showing where I want to be, and what I want to accomplish by the end of the year. Decide now what you want to accomplish for each of the remaining months so that each day you can work toward that objective. By using our time wisely, we can make the most of each day and month. Reaching goals is a day-by-day job.
Brenda Kellow has a bachelor's degree in history, teaches, and lectures on genealogy. Before retiring to publish her family's histories in 2007, Brenda held certification as a Certified Genealogist and as a Genealogical Instructor. Send reunion announcements, books to review, and genealogy queries to: bbkellow@verizon.net.