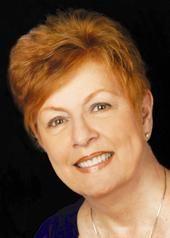 No longer do we have to go to the Annex building on Hwy. 5 in McKinney to get original marriage licenses not previously picked up by the couple. The Collin County Clerk's Office scanned the marriage licenses and made them available to purchase. If you access the site directed by the Clerk's Genealogy Corner, https://tinyurl.com/y2sxm32o, it will link you to the site of the originals. I accessed the site and found the following:
The historical documents contained in this database are original marriage licenses that were recorded in the County Clerk's office, but were undeliverable to the original owner. These documents date from 1884 to 1949 and are archived at the Collin County Clerks records office. The documents have been imaged in the interest of the preservation of Collin County's history. The County Clerk also has thousands of marriages recorded in our historical record books. We will be happy to locate and provide copies of the recording you are seeking. Should you not find the document you are looking for here, please contact us at GenealogyCorner@CollinCountytx.gov.
To start your search complete the fields with as much information as you can and click submit. Should you choose to purchase a marriage license document, three types are available:
PDF document - $5.00 
Certified Copy - $7.00 
Heirloom Copy - $10.00 
The size of the document is typically 8 1/2 in. x 14 in., but may vary according to when the document was issued. Payment is required before the copies will be released.
The PDF document can be accessed via a link sent to your email address. The link will be available for 5 days after it has been sent.
The Certified copy is a document which has been certified by the County Clerk and has been stamped with a raised seal.
The Heirloom copy is printed by the County Clerk on special heirloom paper that creates a replica of the original license. Heirloom copies can also be certified for an additional fee of $5.00.
For more information on how to obtain a Certified copy or an Heirloom copy please call us at 972-548-4185 or email, https://tinyurl.com/y2sxm32o.
Come see just how deep our roots run in Collin County. Explore our archive of historical marriage licenses, some of which date back to 1884, as well as school census records and a complete listing of Collin County Elected Officials both past and present. In addition, we have provided access to birth indexes, death indexes and marriage indexes.
Need a copy for a project or family album? Certified copies are available for a small fee.
Ready to get started?  Just click on the links above and let us know where you would like to go today.
For more information on the available records, you may contact us by email at genealogycorner@collincountytx.gov or by calling our Vital Records Department at 972-548-4185.
Source for finding where your ancestor lived through maps
Family historians want to find out as much about their ancestors as possible, but one available source often goes unused. Our ancestors were no different than we are when it comes to protecting our homes and businesses. The early structures were wooden and often burned so they bought an insurance policy to recover their losses in case of fire. Enter the Sanborn Fire Insurance Company.
The Sanborn Fire Insurance Maps help track our ancestors who owned or rented their homes and businesses. These are available online from the Library of Congress, https://tinyurl.com/hddzb7k. They will be adding digitized maps through 2020 totaling more than 500,000 and depicting more than 12,000 cities and towns. The maps begin in the late 1880s and continue through the 1960s. Their website maps show the size, shape and construction materials of homes, commercial buildings, factories and other structures. The maps name the streets and their width among other important items. These show property boundaries and the shape of the building, the block numbers, fireboxes and fire hydrants. All this was necessary for the insurance companies and the Sanborn collection is one of the largest in the world.
You can learn more about these maps in the collection of the Library of Congress at https://www.loc.gov/collections/sanborn-maps/. The online images are presented as GIF and JPEG files. These can be viewed offline in four possible formats: GIF Format thumbnail; JPEG format; JPEG2000 format; and TIFF format. The states available are Alaska, Alabama, Arizona, California, Colorado, Connecticut, District of Columbus, Delaware, Georgia, Idaho, Illinois, Indiana, Kentucky, Louisiana, Massachusetts, Maryland, Maine, Michigan, Missouri, Minnesota, Mississippi, North Carolina, New Hampshire, New Hampshire, New Jersey, Nevada, Ohio, Oklahoma, Pennsylvania, South Dakota, Texas, Virginia, Vermont, Wyoming and Alaska, Canada, Mexico, Cuba sugar warehouses, and U.S. whiskey warehouses.
The Sanborn Insurance Map Collection is a significant resource for genealogists in their quest for historical research of their ancestors.
The Plano Sons of the American Revolution Chapter #37 (SAR) will meet Tuesday, May 7, 2019
The SAR will meet in the private meeting room of Outback Steak House, 15th Street and Central Expressway. The speaker is Tom Jackson, past president of SAR 201819. Those eating are asked to meet at 6 p.m. The meeting and program begins promptly at 7 p.m. Members' wives are always invited. For further information, the SAR website is http://www.planosar.org.
The National Society of the Sons of the American Revolution (NSSAR) was founded in 1883 as a patriotic and hereditary society to honor and preserve the memory of Revolutionary War Ancestors and events leading to the founding of the United States of America. They are the lineal descendants of the men and women who fought in and supported the cause that created the United States of America. The SAR members not only descend from the Patriots you have read about, but also the everyday people who believed in and fought for a better way of life. [http://www.planosar.org.]
Brenda Kellow has a bachelor's degree in history, teaches, and lectures on genealogy. Before retiring to publish her family's histories in 2007, Brenda held certification as a Certified Genealogist and as a Genealogical Instructor. Send reunion announcements, books to review, and genealogy queries to: bbkellow@verizon.net.