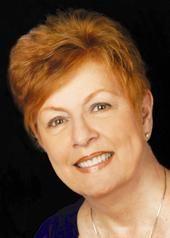 I want to know the path my Revolutionary Soldiers took before and after the war and I am sure, you do too. A database with this information would be so helpful. Thanks to the Tennessee State Library and Archives, we now have this important databank available online. This makes possible for genealogists and historians to learn more about this period of our American history.
Chuck Sherrill announced recently at the National Genealogical Society's convention that they have such a project in progress to follow the paths before and after their service to our nation. It by no means lists all of the thousands of veterans who came into Tennessee after the war. I was surprised to find that many of those vets, besides being born in the colonies, were not born here, but came there from as far away as Europe. It also revealed that many of the pensioners were originally from Orange County, North Carolina. Tennessee was a wilderness at this time, so why did such numbers come into this state!
The veterans could not receive their pension until they were in their 80s. This meant that many of the vets who came into the state never received their pension because they died before they became of age. This means that thousands will not appear in this database.
We must thank the staff and interns at the library who compiled this information, added it to a database using a GIS mapping program to develop Patriot Paths for historians and genealogists.
Patriot Paths is available now to search the database, but Chuck Sherrill asks us to remember that it is a work in progress for only about 1,200 pensioners have been added so far. Nevertheless, maybe I can find more information on the Burns family of Marshall County, Tennessee. There is more on this important database at https://tinyurl.com/yxteed4f.
Plano Legacy Family Tree User Group meets fourth Tuesday of each month
Join the Legacy Users Group for information sharing, research tips, and webinars (Part 1), plus questions, and one-on-one help (Part 2). The first part, "Remedies for Copy & Paste Genealogy", meets this Tuesday, July 23, 1:30 until 3:30 p.m. in the Genealogy section of Haggard Library in Plano. This covers ways to deal with the errors that we encounter from people including ourselves, who copy and paste information that isn't factual.
Part 2 includes questions and one on one help from 3:30 until 5 p.m. What an opportunity!
The Plano Legacy Family Tree User Group meets the fourth Tuesday of every month except during the holidays in December. Contact Sherryl Archer or Joanne at ptxlega-cyug@verizon.net. They always appreciate your help in setting up the room.
FGS 2019 CONFERENCE
The annual Federation of Genealogical Societies (FGS) will be in Washington, DC, at the Omni Shoreham Hotel and Conference Center, August 21-24. The conferences are open to everyone interested in family history. This is a great place to learn from professionals and network with others with your interests. Speakers will be drawn from many disciplines, especially the National Archives, Library of Congress, DAR Library, United States Holocaust Memorial Museum, etc. The exhibit hall is one of my favorite places to visit to see all the new things available.
If you have questions, you may email conferences@fgs.org.
PROBLEMS AT ANCESTRY OVER NEW DNA ALGORITHM
Have you checked Ancestry lately to see if your ethnicity is still what you saw when you first got your DNA results back from them? Ancestry's new DNA system has changed some people's ethnicity and they are not happy about it. I had completed my family history back several generations, so I was not surprised to see what they listed as my ethnicity. After all, I entered my DNA to confirm my bloodline relatives, not my ethnicity. And, I certainly did not get a tattoo advertising my ethnicity or anything else! Read more about the problems at https://tinyurl.com/y5gvczu9.
EARLY USERS TO 23ANDME ARE BEING FORGOTTEN
23AndMe are not contacting their early customers to inform them of their genes, or the ability to test for type 2 diabetes that came out in March. Newer customers receive regularly information. If you tested early on after the company was formed, you should double-check to see if you are receiving data. If not, you should contact the company or submit a new DNA test. If you tested before April 2017, you should read the announcement at https://tinyurl.com/y4ozem7x.
Brenda Kellow has a bachelor's degree in history, teaches, and lectures on genealogy. Before retiring to publish her family's histories in 2007, Brenda held certification as a Certified Genealogist and as a Genealogical Instructor. Send reunion announcements, books to review, and genealogy queries to: bbkellow@verizon.net.