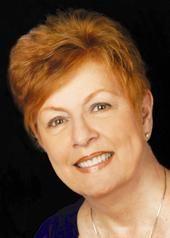 Hunting the females in your family is difficult about 98% of the time. Why? They lie about age, place of birth and marriage date on census. Sometimes you cannot find them because they are in an institution for reasons of mental problems or because of menopause. Sometimes they want to escape their past (black woman and white man did not marry but had kids and separate addresses, yet she was able to collect his military pension in a friend's research.)
The reason colonial women are so hard to find is because they did not participate heavily in legal, cultural, or religious customs—at least by name—but referred to as 'his wife,' his 'now wife' [suggesting he may have had a previous marriage], or by "Mrs.' That doesn't tell us much, so we have to investigate further. Conversely, if a single woman who had never married inherited then she could be the manager of her life and property. If she marries, she loses all those rights.
In searching early family history, the men were the authors, columnists, and historians. The early family histories named the females, and maybe estimated their birth and death, but they did not search the female lines other than giving their first name. Instead, we find records of the men in the military, the men who paid taxes, left wills and fathered children to carry on his family name. It is our custom for the female to take her husband's name, thus her husband's surname leaves a trail to follow, and not that of her maiden name. The females were ignored. They are our silent ancestors—the quiet ones—and their identities are intertwined with their husbands' names.
Women were treated as second-class citizens in many cases. Those who disagree have never searched for a colonial female. Widows did not truly inherit their husbands' property. In the will, the husband appointed another male to care for the widow, the children, and property sales. Usually this was a relative of the female, which means you have to track down that surname to try to find a family tie. If there was no will, the judge appointed the male administrator.
I found them in their fathers' wills, grandparents' wills, in siblings' wills and in codicils. Tombstones have the first name and then may say, "Wife of …" Obituaries often simply addressed them as, "Ann, the wife of ….," or "the mother of …".
When I was heavy into hunting females in my family lines, I really enjoyed the chase. Searching women is certainly challenging, but hunting for women in the colonial period is grueling.  I refer to it as mtDNA (Mitochondrial DNA) pedigrees. I am so interested in the female line that I have had my DNA run for several of the markers to identify the bloodline link from the first female in my maternal line to come to America to many more in England.
For you, tracing your silent one requires patience, diligence, and creativity. It may be wearisome at times, but you must continue. The women in your lines make up one-half of your genes.
Marriage records: These are the best place to find the maiden names, but these are not always available. Other places to find them are in marriage banns, licenses, bonds, certificates, marriage announcements, military records, pension records, wills, probate, and land records. Some of the records just mentioned may have been lost over the years or burned in courthouse fires. Nevertheless, odds are that one or more of these still exist. If this is the case, then you must try to find it. This is where the challenging and frustrating part comes in.
We fashioned our government after the British, but keeping a national marriage database was one we did not adopt. England's marriages are on the Internet. That is too easy. This is the United States.
Once you find a marriage record, record all the information on it including the name of the official or minister who married them and write it as it is spelled on the paper: all names including the witnesses, residence, ages, date, father's name, the surety putting up the bond money, and in some cases marriage licenses give the occupations, number of marriages prior to this one and to whom and where it took place. Do not leave out one detail. If the father's name is listed, is it the same as the bride's last name? Previously married females use their maiden names or her married name.
Divorce Records: On occasion, females file for divorce but never actually go through with it or she may be denied a divorce regardless of her charges against the husband. Sometimes divorce decrees give the female's maiden name. Check the county courthouse for where divorce records are kept.
Cemetery Stones: Finding a female buried in a certain cemetery from a book isn't enough. Either visit the cemetery in person or hire someone to do it for you. Write the name exactly as it is spelled, and record all the dates. Stones don't tell us if she had been married before, however it was customary for the surviving spouse to marry again. Sometimes the women marry relatives of her deceased husband. Note exactly where she is buried and next to whom. Just as we find in the census searches, those buried around her may be related. Young wives are often buried near her parents. If she and the baby died during childbirth, then the baby may have been buried in her arms or next to her. Often migrating families are related to the female rather than the male. In this case, she would be buried in areas near his relatives. Colonial burial records are mostly non-existent unless it is a church cemetery or in very large cemeteries. In the south, burial records and plot deeds were not kept for country cemeteries.
Census Records. Microfilmed censuses do not give maiden names, and before the 1850 census, there is no name at all—just numbers of females of a certain age living in the household. Female names are written on the 1850 census forward, but there is nothing to indicate any kind of relationship until the 1880 census. Sometimes in a printed and annotated census there will be notes [probably added by the writer] with the maiden names of the women. Although the annotated name may be correct, you must hunt for a document that verifies it.
When you find her on the census, check the page before and after for family or friends. Copy all three pages. Sometimes you have to follow a neighbor back to find a connection to the family. Make a note of their full names and keep an alphabetized Excel sheet with this information. Sometimes your female may have named one of her children after the neighbor. Follow that clue. However, usually women name the children after their relatives, but this is not the case. Often middle names are the maiden names of either parent.
Children or people listed in the household may be a relation of either parent—mother-in-law, married sister, brother's wife or children of these extra people. Watch also for a suspected mother-in-law with a totally different last name as she may have remarried after she was widowed.
Land Records. Land records were kept by the first settlers that came into the colonies. These are our oldest records. It is common to find in these early records the men's records and very few if any of those belonging to a female. These important records leave us a trail to the names of record. But our quiet sex leaves fewer footprints.
Courthouses hold these records. Most often, the buildings were made of wood and burned easily. The records burned. In many cases, the burned files were reconstructed. That happened in Missouri when the most violent earthquakes in the history of the United States hit southeast Missouri in the early morning hours of 1811-1812.  New Madrid lost its records, but immediately began the reconstruction. People came to the record office carrying their deeds so their tract of land was protected against thieves who might try to steal their property. These are marked as Reconstructed Land Deeds. They are not complete, but they certainly do not have many female names in the files.
Common law, unlike areas of the country practicing civil law, gave no legal rights to women including the property brought into the marriage. The husband controlled it all—his, hers and theirs. This makes hunting women difficult in these areas. If there is a record of marriage, her first name may only be written, but if I do find a record of the women in my southern research, it has fortunately given her maiden name. Do not assume the name the woman had at marriage was her maiden name because she may have been previously married and carried her previous husband's name. Don't take anything for granted and don't make assumptions. If she is a widow, the filing may be under her husband's name but her name is probably mentioned within the document and that of her administrator.
When she became a widow, her one-third of her husband's estate became hers until her death. Her husband could not will it to anyone because it was hers. She had to sign away her portion of her dower before it could be sold. A dower was not recognized in all areas of the country nor for every century.
When a will designates a person to receive something for personality, it is referring to the deceased's personal property or movable items. It does not imply a relationship.
Contrary to inheriting something for personality, when one sells land for one dollar or something of trivial value, most likely the deceased or the seller is a relation of his wife. The seller is the grantor. The buyer is the grantee.
Hints for finding females are censuses and wills. Don't assume anything including Sr. and Jr., uncle, aunt, life spans, relocation because of the formation of a new county, or even a man named Sue, Dorothy, Shirley, Carol, etc.
Discover the quiet ones. Finding those exasperating females is not impossible, but it may be difficult, time consuming and frustrating.  Half of your legacy is from the women in your family. It may take a combination of old-fashioned genealogical research and studying the social history of women.
Brenda Kellow has a bachelor's degree in history, teaches, and lectures on genealogy. Before retiring to publish her family's histories in 2007, Brenda held certification as a Certified Genealogist and as a Genealogical Instructor. Send reunion announcements, books to review, and genealogy queries to: bbkellow@verizon.net.