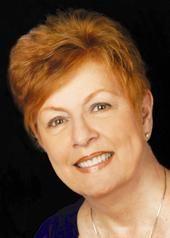 If you had family who worked in the Texas Oil Patch during World War II, and you can't find them in Texas or on military rolls, they might have been one of those special men went to England during the war to find oil.
There is a statue dedicated to these men who dug for oil in England's Duke's Wood area of Nottinghamshire's Sherwood Forest, Robin Hood's old stomping grounds. England did not have the expertise or equipment to find the oil they needed to fight the war. Enter the British representatives who contacted Lloyd Noble of Noble Drilling Corp. and Frank Porter of Fain-Porter Drilling Co. for their help. They got it, too.
At that time, the English were drilling a well to completion about every eight weeks. The Americans right away began drilling and completing one well every week.
Secretly, 44 men from Texas and Oklahoma volunteered. They crossed the Atlantic in 1942 on the HMS Queen Elizabeth with a few drilling rigs and their equipment. The rough and tumble men lived in an Anglican monastery near the fields. That top-secret existence must have been very interesting! However, the men lived separately and were kept confined for if the Germans ever found out about them, the fields would have been bombed and their equipment destroyed. And so the project remained top-secret.
The project was successful, as the Americans produced about 3,000 wells from what had been about 100. Nevertheless, even though hidden beneath the trees, one worker was killed after falling off an oil rig. It was a Texas and his name was Herman Douthit. He is buried in the American Military Cemetery and Memorial near Cambridge.
After the war was over, the 44 brave men returned to the American oil fields. The secret of their mission was not known until a book was published in 1973 by the a couple named Guy H. and Grace Steele Woodward. Still, a memorial was not created until an Oklahoma sculptor named Jay O'Meilia dedicated the memorial in 1991 in Duke's Wood. Nearby is a museum that commemorates the Top-Secret World War II mission.
You can read more about the Oil Patch Warriors on the Internet in the November 8, 2004 issue of the Oil and Gas Journal on their site at, https://www.ogj.com/articles/print/volume-102/issue-42/regular-features/journally-speaking/oil-patch-warriors.html.
Archaeologists uncover 95 graves in Sugar Land, Texas
The archaeologists suspect the testing of the remains found during construction of a new school to be African Americans forced to labor in the sugar fields of Sugar Land. Their ages so far range from 14-70 and the graves range from 1878-1910—the end of the convict leasing program.
The site had previously been that of the Imperial State Farm Prison. Before the construction of the school began, Reginald Moore of Houston alerted the officials of the possibility of burials. He had begun researching the site's history over twenty years ago after he was employed as a guard at the prison. Thanks to his research, it is possible the family members will finally be able to find closure.
Labor in the sugar fields was much worse than that of picking cotton. Voluntary workers were difficult to find because of the appalling conditions, so the leasing of African American prisoners were obtained. They were forced to work in these horrible conditions. Besides contacting malaria, the prisoners were beaten. Their bodies became misshapen because of the hard labor. It was hell on earth!
I hope you will read more on this despicable story on the History site, https://www.history.com/news/graves-texas-forced-laborers-jim-crow.
Legacy User Group meets Tuesday
The monthly meeting of the Legacy User Group meets at 1:30, Tuesday, August 28, downstairs in the Genealogy Library at Haggard Library. The After Meeting, for anyone needing individual help, should start about 3:30 p.m.
Even though emphasis is on Legacy Family Tree Version 9, they support Legacy 7.5 and Legacy 8. That will not change. If you do not wish to update, be assured, we are here to help when needed. If you have questions, contact Joanne at ptxlegacyug@verizon.net.
Microsoft OneNote Users Group
The Microsoft OneNote Users Group meets on the third Monday of every month in the Genealogy Section of the Library from 7:00 to 8:30 pm. The group will focus on using MicroSoft OneNote to organize your genealogy research plans and research results. Bring your laptop with Microsoft OneNote loaded on it, your questions, ideas for using OneNote, favorite templates, add ins, and tips and tricks.  See the page for more information - OneNote Users Group.
Genealogy classes at Collin College begins September 12
The following class will be held at Collin College this fall at Courtyard Center, 4800 Preston Park Blvd. in Plano. The instructor is Barbara Coakley. Getting Started (GENE 6500). Whether you are a beginner or a veteran, this class has something for you. The class covers identifying your ancestors through planning research goals, discuss finding and analyzing records, writing research reports, organizing research results. Barbara will discuss basic sources—family mementos like diaries, baby books, photographs, etc.; Federal, State, and non-population census records; newspapers; and birth, marriage and death records. The class meets Wednesday nights from 6:30 to 9 p.m. from September 12 through October 17, 2018. http://www.collin.edu/ce/courses/genealogy-getting-started.html.
Brenda Kellow has a bachelor's degree in history, teaches, and lectures on genealogy. Before retiring to publish her family's histories in 2007, Brenda held certification as a Certified Genealogist and as a Genealogical Instructor. Send reunion announcements, books to review, and genealogy queries to: bbkellow@verizon.net.