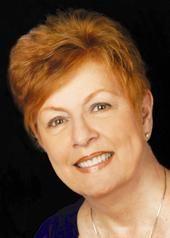 The Texas Society SAR Arlington and Athens chapters and the Texas Society DAR Corsicana chapter invite you to join us on Sat. Aug. 11, 2018 at 1:30 pm at the Jester Park Pavilion adjoining the Oakwood Cemetery in Corsicana, Texas.  Flyer and driving directions are attached.  See www.txssar.org/cg.htm. 
A dedication program with Texas Society SAR Color Guard including Honorary Musket Salute and Civic Dignitaries is planned to commemorate two past Texas Society SAR Past Presidents.  Texas Society SAR President Tom Jackson, Texas Society DAR Regent Judy Ostler, and Corsicana City Dignitaries are planning to join us.  The Texas Society SAR Past Presidents are:
Compatriot Hon. George T. Jester,
1844-1922, SAR #15372, TX #60, Texas SAR Pres. 1906-07
Compatriot Jester is one the founders of SMU and founded what became the Corsicana National Bank with two of his brothers.  In 1890, he was elected to the Texas House of Representatives and served a term.  He was elected in 1892 to the Texas Senate and then elected and served two terms as Texas Lt. Gov. 1894-98.  His son Beauford H, Jester was Texas Gov. 1947 and died in office 1951.
Compatriot Edward M. Polk,
1878-1948, SAR #40263, TX #225, Texas SAR Pres. 1931
Compatriot Polk founded the Polk Insurance Agency in Corsicana in 1895.  He was a prominent business and civic leader, a member of the Masonic and IOOF lodges and Lions Club. He was a director and patron of the Dallas Symphony Orchestra and Grand Opera Associations.  His heirs still run the insurance agency.
Please join family descendants, SAR and Texas Society Color Guard for this dedication ceremony.
Making sure the source information remains with your family file
I have found that often when I shared a family tree with footnotes or endnotes, the recipient of the file may not save the sources. Be it because they never expect to use them or maybe the footnotes take up extra pages that add to the cost of photocopying. Nevertheless, the next person who gets the shared file receives it sans source evidence. Therefore, instead of a footnote or endnote, I write within parenthesis the source data. The scientific community uses within the sentence, therefore, it is good enough for family history. Those who read my books, papers or databases always have the evidence to prove the information I discuss.
Did you know Ancestry does not keep notes, proof and media files after cancellation?
If for some reason you cancel your subscription to Ancestry, you must know they do not keep any notes, evidence or media files you previously attached to your online family data file. If you only have your family history only in the online Ancestry family file, I suggest you keep a database on your PC in case you need to cancel your subscription. A good, free database is Legacy Family Tree. If you feel you need more features then you can download the Deluxe version for about $35 at www.legacyfamilytree.com.
To read more about saving these files so that you can access them in the future, then go to the Ancestry site that explains this and how to save proof to an online database at https://tinyurl.com/y8qhm9an.
Mugbooks are helpful in uncovering detailed information on individuals
Thousands of mugbooks popped up during the latter part of the 19th century and continued through until about 1950. These often contained biographies of early settlers to states, counties and regions. They are often referred to as County Histories. The biography of an individual may contain a picture of the highlighted person. It is commonly true that the person may have been required to pay a fee or have a 'subscription' to be included in the book. All photographs cost extra. When the book was published, the person included received a copy of the newly published book.
Because documentation was not required before inclusion, it is imperative that the researcher verify every part of the story. The researcher must identify the information as coming from the publication if there is a part that cannot be verified. Goodspeed Publishing Company of Chicago published most of the Mugbooks. Genealogists refer to these as 'Goodspeed's.'
I was fortunate to find a few of my early ancestors in Goodspeed's histories of Arkansas and Missouri. In Goodspeed's History of Northwest Arkansas, I found the following:
"John Masters was born 30 September 1820 probably in South Carolina. His parents moved to Missouri in 1821, and to Madison Co, AR in 1827."
"Michael Masters died about age forty. "Goodspeeds" says he located in Wayne County, Missouri in the spring of 1821, but sold out six years later and came to Washington County, Arkansas. He was the first man to enter land on Cane Hill."
There are many clues in this book by Goodspeed's, so by searching the existing records I might be able to verify some of these statements. Otherwise, it is just existing, yet undocumented history. Nevertheless, I do recommend using the available mugbooks for their available clues.
Brenda Kellow has a bachelor's degree in history, teaches, and lectures on genealogy. Before retiring to publish her family's histories in 2007, Brenda held certification as a Certified Genealogist and as a Genealogical Instructor. Send reunion announcements, books to review, and genealogy queries to: bbkellow@verizon.net.