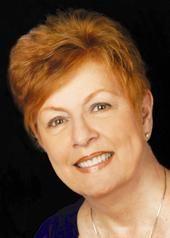 After the recent workshop sponsored by Genealogy Friends featuring Colleen Fitzpatrick where she discussed hospital and asylum records, I began again to see what exactly I could find on this subject. I began by examining the ever-changing laws beginning in the 1990s. I was able to find that some of the records are available and accessible online, but it was not as easy as I thought.
After 1996, legislation regulated medical care. It allowed only the individual to access the records. Others wanting access had to have written permission from the individual to see them. When the individual died, the records were sealed.
The law was revised in 2013 to limit the protection of those having died within the last 50 years. However, that does not mean the records are unattainable. Many of these records, especially if they ever existed, are available from state and local historical societies, libraries, archives, and other organizations.
Search the online genealogical and historical societies in the place where the hospital was located for these records. If they are in the groups' index of holdings but not digitized, you may have to visit it in person or ask for a local researcher. Lawful access differs from state to state.
Other records with information on the individual are in death records, obituaries, veterans' records, court and Defective, Dependent, and Delinquent Census records available on Ancestry.com, old deed records, and newspaper articles.
Of course, Cyndi's List, www.cyndislist.com, has hospital records under Medical and Medicine. Likewise, Family Search, www.familysearch.org, has these records under Hospital.
You can also access www.asylumprojects.org and click on the side bar that says Genealogical Requests.
You can always ask Cheryl Smith or the other genealogy librarians on hand at the Genealogy Center in Plano to search WorldCat to locate any records not available over the Internet.
You can find once unavailable hospital and asylum records but it is not easy. It takes time and determination to find these. In other cases, it may not be difficult at all. I have never been able to find an early 1940 Terrell asylum record, but I intend to launch a new search for it after the holidays. It's on my To Do list. I did easily find another person through court records who was repeatedly in and out of the Austin Insane Asylum through the years. He died there but I have never found his burial place. I did find his obit, death record, and documented family records, but there was no place of burial.  Therefore, I keep on searching.
Your date of Internet search is always important
If you have been a genealogical researcher long, you already know that websites change names, locations, disappear altogether and data may be added through the years. Therefore, it is always necessary to record the date of your search and the link at the time. I often include popular topics that have been updated.
FamilySearch.org has updated Nebraska, Grand Army of the Republic, Burial Records, 1861-1948, Georgia, World War I, Statement of Service Cards, 1920-1929, Tennessee, Confederate Pension Applications, Soldiers and Widows, 1891-1965, Oklahoma, School Records, 1895-1936, New York State Census, 1855, and Iowa State Census, 1895.
Don't forget to records the site, and date you researched it!
Cute cartoon related to Ancestry and the Mega Millions jackpot
This is cute. I thought you might enjoy a little humor, at https://tinyurl.com/y8gm6r93.
Brenda Kellow has a bachelor's degree in history, teaches, and lectures on genealogy. Before retiring to publish her family's histories in 2007, Brenda held certification as a Certified Genealogist and as a Genealogical Instructor. Send reunion announcements, books to review, and genealogy queries to: bbkellow@verizon.net.