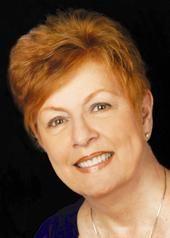 I received the following article on July 3 from the free online publication on Facebook, My Genealogy Hound, and found it interesting. I thought my readers would enjoy it being passed along.
"While Congress formally adopted the Declaration of Independence on July 4th, no one actually signed the document on that day. The document that we refer to as the Declaration of Independence was hand written (or "engrossed") on parchment and it was not ready for signing for several weeks. While the Declaration of Independence was formally approved on July 4, the first signatures were not added to the document until August 2 when most of the delegates signed and a few delegates signed even later. In all, 56 delegates signed their names to the declaration. This version of the account of the signing is the generally accepted account based on the fact that not all of the delegates were in Philadelphia on July 4; that the parchment document was not yet ready for signing; that the delegates from New York did not give their formal approval until July 9; and the statement by Thomas McKean, a delegate from Delaware, that "no person signed it on that day nor for many days afterward."
On the other hand, three key delegates and signers: John Adams, Thomas Jefferson, and Benjamin Franklin each stated that the document was signed on July 4. So whose account is correct? We likely will never know with absolute certainty when the Declaration of Independence was signed. We do know this however: Congress did formally approve and adopt the Declaration of Independence on July 4th and thus this is the day that is celebrated."
WEBSITE SELLS FAKE DNA KITS
We are aware that there are many items are sold online that are scams, but now someone is selling fake DNA kits. A Washington Heights, New York woman bought one of those fake kits. She thought she was buying an Ancestry DNA kit, but it was counterfeit.
She bought the kits for her parents and paid $200 for them. They followed the directions and sent it to the address indicated on her package. After hearing nothing from the site for a reasonable time, she contacted Ancestry. They told her other people previously used the numbers legitimately. She then contacted the site where she bought the kits, but their site was down and her emails bounced.
Once again, we must be aware of this happening online. Buy your kits from the Amazon.com site using a credit card because you are more likely to recover your loss, and forget the resellers. Do not forget you have about 60 days to recover your money from the credit card company after you receive your monthly statement.
23andME TEST KITS NOW GET TAX BENEFIT
If you have bought the 23andMe medical test kit to possibly detect 11 conditions including breast cancer and Alzheimer's disease, you can now get a tax break because these are now defined as 'medical care'. For much more on this subject, please go to https://tinyurl.com/y5ff4729.
Brenda Kellow has a bachelor's degree in history, teaches, and lectures on genealogy. Before retiring to publish her family's histories in 2007, Brenda held certification as a Certified Genealogist and as a Genealogical Instructor. Send reunion announcements, books to review, and genealogy queries to: bbkellow@verizon.net.