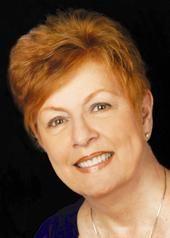 Finding an ancestor on the census does not guarantee he owned the land he lived on. It is imperative that you check the land deeds and land sales to find out this information. Did he own it or not? If not, find out who owns the land and where the owner lives. It might be in another county. Just because an ancestor left an area to live somewhere else does not mean he sold the land. You much find this out through court records. Extant tax records can identify the owner and his current residence.
If the owner died, his children might have inherited the land without ever changing the title until years later. I have found descendants who lived on the property for 40 or more years before correcting the ownership title and selling the property long after leaving the area.
I use 'he' when describing the landowner, because in the early years, few women owned land. Widows could own land in various states, but often the law required a male such as a brother or older son control the land. She lived on the property and provided for until her death. Men currently own more land than women do.
Another important factor, always watch for when the male owner begins to age. When he is no longer able to care for his crops, you may often find where a father sells a section or sections of land to a male sibling for $1. At the father's death, the will may not mention that son at all because he has already inherited the land. The sons begin to inherit when they are around 24 or they marry. If there is nothing to inherit, the sons often travel to other areas or states where cheap land is available.
In most states, residency is required in order to vote, but it is necessary to check the laws of the state to determine this rule for sure. Therefore, if your ancestor is not voting in the county in which he lives, he may be a sharecropper. He lives on the property and shares in the value of the crops—large or small—with the owner. Again, you must check the voting laws to confirm the sharecropper isn't voting as a matter of choice.
When I am researching property, I always 'follow the money.' This is most important in hunting the owners! Disregarding this old rule may lead to improper research. Drawing a conclusion without checking the laws of the period in that county and state may lead to wrong assumptions. Never assume.
Digitizing your books is not expensive at 1Dollar Scan
The other day I ran across this site and immediately felt like it was something I should do. Those of you who have seen and used my library understand why this is great for me. What if someday in the future my husband and I should decide to sell out and go to a Senior Retreat and Retirement Center. What would I do with all my books?
The site I found was http://1DollarScan.com located in San Jose, California. All you have to do is send them your books, let them scan and digitize them and return your eBook to you. It only costs $1 per 100 pages! Many of the family history books in my collection are less than 300 pages so the cost would be less than $3. These can come with the Optimal Character Recognition (OCR) so that you can search within the book—even selectable. You can also have them scanned for iPhone, iPad, Kindle or Nook. Find out about everything they can do for you at http://1dollarscan.com/terms.php.
If the book has a hard cover, they chop off the spine, scan and digitize the book to your specifications and then send the perfectly good pages to www.archive.org for them to scan and put online if allowed by the copyright laws. To me, this is a win/win situation.
I certainly intend to have this done at 1DollarScan's modest price. I have too many family history books and 3-inch 4-ring notebooks full of research history not to take advantage of this.
Plano SAR Chapter #37 July Cancellation
The Plano Chapter #37of the Sons of the American Revolution cancelled their July 3 meeting. The meetings fall on the first Tuesday of the month. The SAR website is http://www.Planosar.org.
Stay tuned for a grave marking announcement for Aug. 11, 2018 at 1:30 p.m. at the Jester Park Pavilion adjoining the Oakwood Cemetery in Corsicana.
Using collateral genealogy to find immigrant origins in US records
At the Genealogy Friends of Plano Libraries, Inc. Saturday Seminar on July 16, David Passman will speak on Using Collateral Genealogy to Find Immigrant Origins in U.S. Records.  Come earlier for coffee and help set up the chairs if you are physically able. This program will start promptly at 10:30 a.m. and go to 12:30 p.m. in the Program Room at the W. O. Haggard, Jr. Library, 2501 Coit Road. Afterwards, the attendees and the speaker will go to lunch at TGI-Friday's on Preston Road. For additional information, please check their website at http://www.genealogyfriends.org. For questions, please call 972-836-9436, or e-mail genfriends@genealogyfriends.org. Genealogy Friends of Plano Libraries, Inc. is a non-profit organization certified under §501 (c) 3 of the Internal Revenue Code.
Connect with relatives in the room
Did you know that you could find relatives within 100 feet in a room of people with the Family Tree app? Everybody in the room has to be connected to the app, but it is possible. The other day, I talked with five people in the Genealogy Center in a room of fifty plus people who found they were distantly related. Unfortunately, I found not one relative.
Here is how you do it. On you mobile phone, download the Relatives Around Me app at www.familysearch.org/blog/en/relatives/. After you sign in, select MORE on the screen at the bottom right. Then select Relatives Around Me, which opens another screen that says Scan For Friends. After that, anyone within 100 feet who is signed into the app will connect and show your common ancestor and show your descent to the relative connection. After getting no hit, I wandered around the room but still did not connect. I was sure I would connect to someone because my parents' ancestors came to Collin County in 1850. After all, I was related to five of the six people in the library in Fayetteville, Ark.
Brenda Kellow has a bachelor's degree in history, teaches, and lectures on genealogy. Before retiring to publish her family's histories in 2007, Brenda held certification as a Certified Genealogist and as a Genealogical Instructor. Send reunion announcements, books to review, and genealogy queries to: bbkellow@verizon.net.