There's some new art brewing in Downtown Plano. This past weekend, the first of three commissioned murals began taking shape. Will Heron, a Dallas-based artist, is the first of three artists set to capture Plano's history, adding a modern twist. 
In January, the Plano Art Association and Historic Downtown Plano Association announced the Downtown Mural Project, thanks to a grant from the Heritage Plano Commission. After their announcement, they put out a call for all artists to submit proposals for consideration. The collective interviewed over 100 candidates before narrowing the field to six.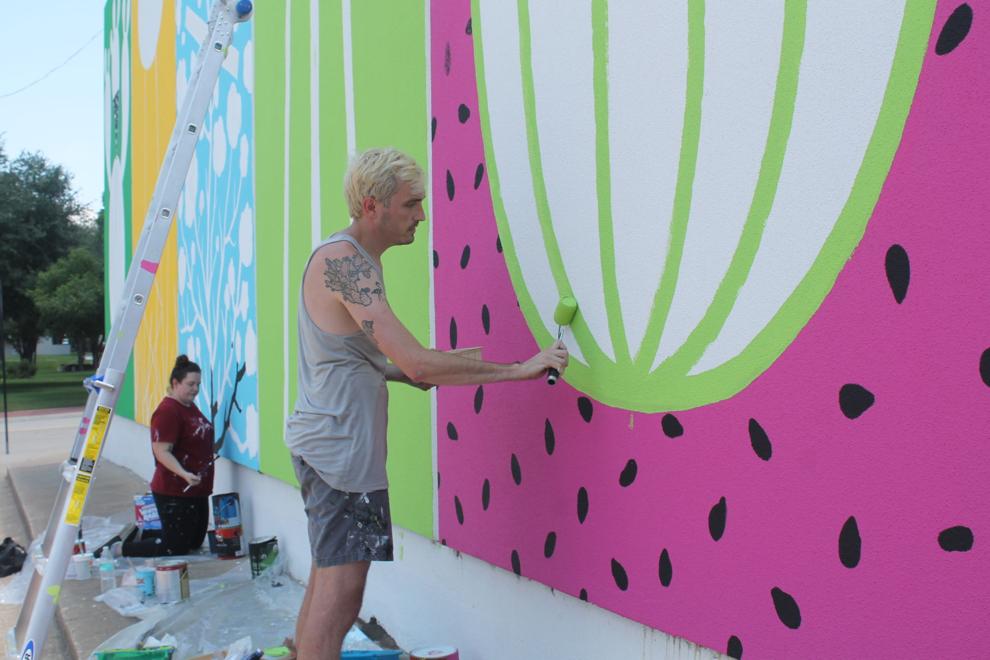 "We wanted artists who could really bring some inspiration to downtown. Since it is now the arts district, this would be a great way to showcase some art and connect it with the cultural heritage of Plano," said Gene Dillard, president of the Plano Art Association. "That's what we were looking for, and we've been able to succeed with that."
Among the six finalists was Will Heron, widely known for his graphic style and signature cacti. On the west wall of Georgia's Farmers Market, Heron started working on his piece, which should be finished by the end of the week. Heron's mural tells five stories with brightly colored backgrounds.
The mural showcases Plano's railway history, its cotton fields, oil rigs and landmarks like the Texas Pool. The five stories have several allusions and entendres that harken to Plano's past through visual word play.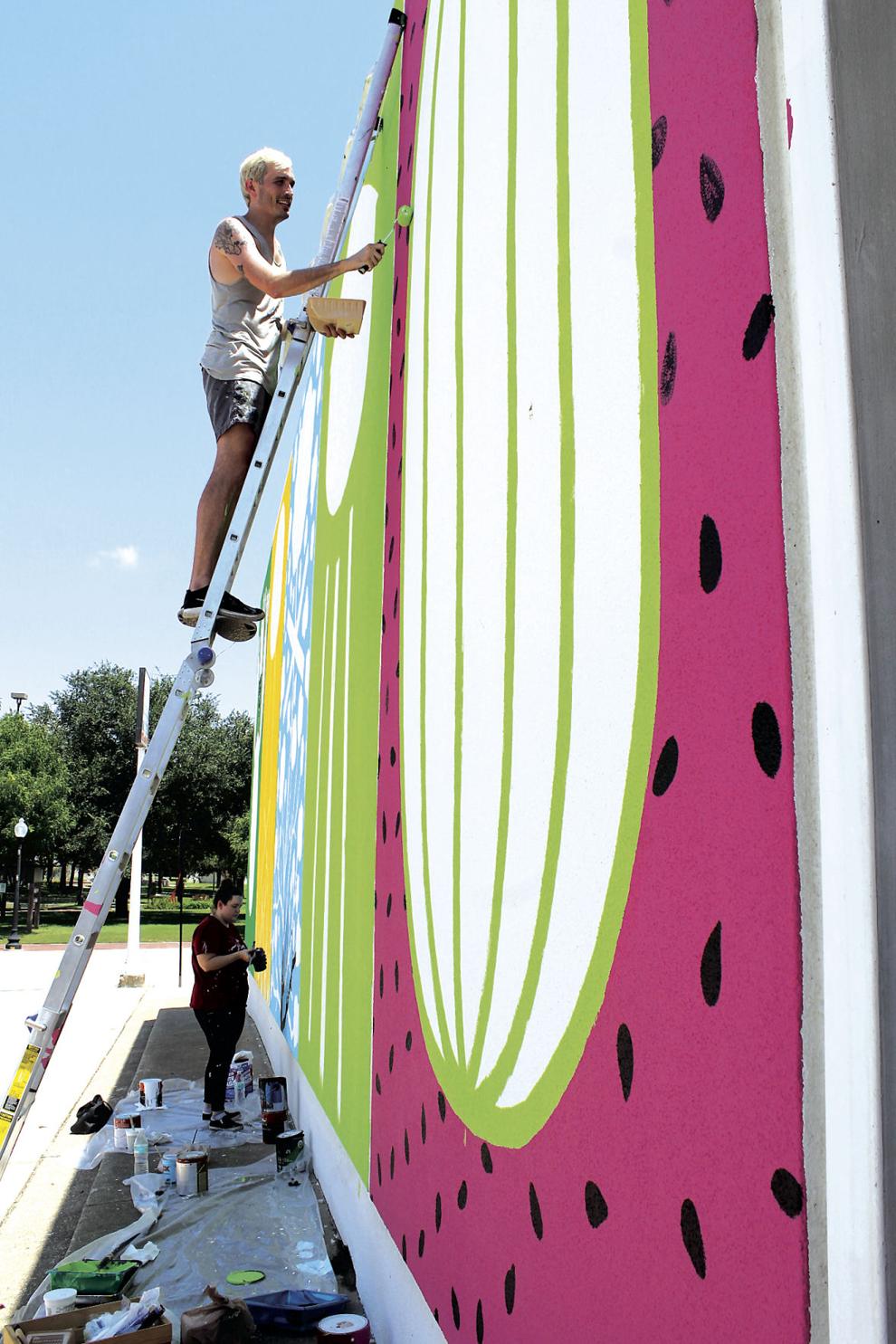 "It has both a historical component to it as well as a modern treatment of historical content. I think that's the perfect balance we were looking for: historical content with a modern flair to the execution," Dillard said.
Heron's signature cacti are also on display, but he's given the plant double meaning, as it expresses the passing sands of time and the old oil rigs of Plano. To Heron, cacti represent renewal and homage to his Dallas roots.
"I use cactus everywhere. I use them in all my work. It's something about the fact that they can regenerate and are resilient, so it's kind of symbolic throughout my work," Heron said.
They're still in the process of selecting the two other muralists, so those announcements are forthcoming. All three murals will be complete before the end of the year, so downtown patrons will be able to upgrade their selfie game with one of the local pieces. 
"I think it will be an exciting statement for the arts district and to bring some color and life to the environment," Dillard said. "And also make homage to the cultural heritage of Plano."