Plano has emerged as a "hotspot" for antivaxxers, according to a national study by the Public Library of Science. Over the past five years, more Plano parents have made the choice to exempt their students from vaccines due to medical reasons or for reasons of conscience, like a religious belief or a parental choice.
According to district documents, Plano ISD's unvaccinated population has increased by 34 percent, growing by over 300 students since 2014. Though unvaccinated students only make up 2 percent of the student body – about 53,057 – their numbers are growing.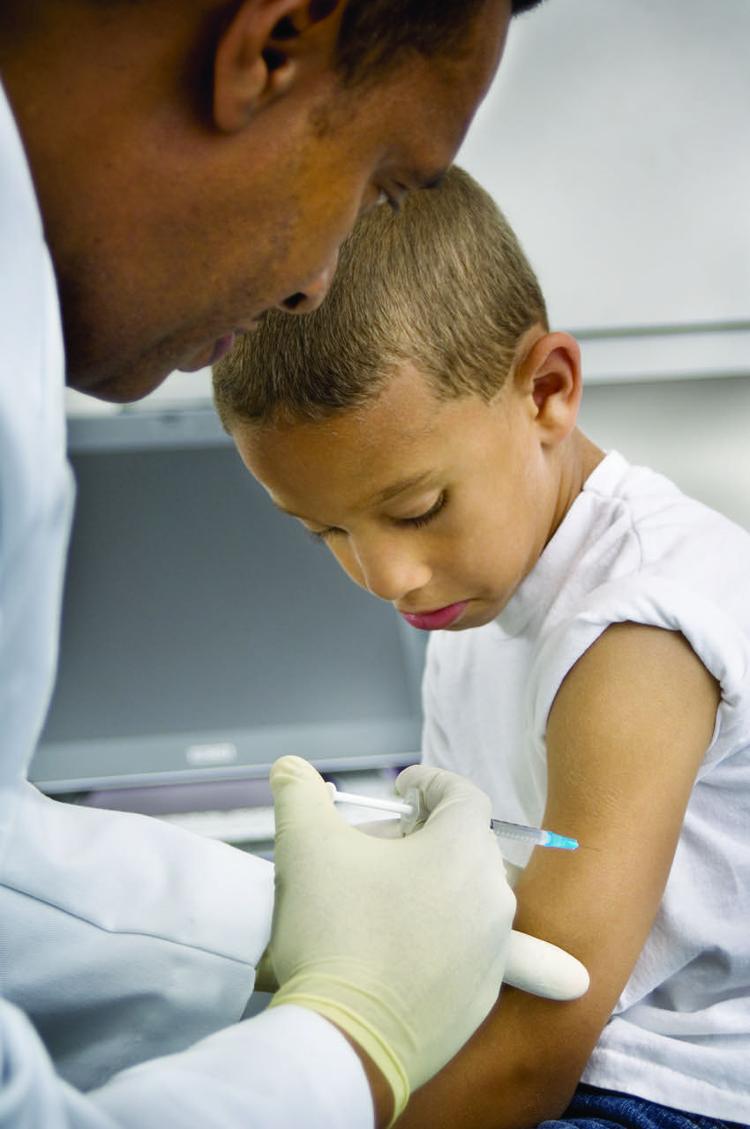 Plano Senior leads the district with 58 exemptions, a 87 percent increase since 2014. Plano West follows behind with 56 exemptions, a 69 percent increase over five years. According to district documents, PSHS added about five exempted students per year, and Plano West has added four students a year. And on average, PISD schools have added at least one new unvaccinated student per year. And though one student a year appears incremental, if the trend continues, it could mean consequences for the entire community.
"In order for vaccines to work, not only does an individual have to have a good response to the vaccine, but we have to have what's called herd immunity, which means that a majority of people have an immunity to that disease," said Dr. Elizabeth Adams with West Plano Pediatrics. "Then, and only then, can a disease be considered eradicated and no longer a threat."
Dr. Nancy Kelly, veteran pediatrician at Children's Health and professor at UT Southwestern, said herd immunity is the health of a community. For some people, the risk of the vaccine is too high. They have a weak or compromised immune system; they are undergoing chemotherapy, they have rare allergy to the vaccine or they're too young. Herd immunity means 95 percent of a community is immune from a disease as a protective cover for those who can't protect themselves.
Without that herd immunity, Adams said pockets of disease or illness can take root, leaving the most vulnerable in the community unprotected and exposed to potentially life-threatening diseases and illnesses.
Statistically, over 95 percent of children immunized with the MMR vaccine are effectively immune after one dosage. But, there's always the possibility that the vaccines won't provide complete, infallible protection, Adams said.
For example, the pertussis vaccine doesn't protect an individual after only one dose. Immune systems tend to wane, so a person could contract the illness years after receiving a vaccine. And it's these risks that give parents pause when considering vaccinations, Adams said.
"Most parents are understandably concerned about injecting something into their child, and they don't feel like they have a good understanding of what's in that vaccine," she said. "So from a parent's perspective, the vaccine can seem more threatening than a disease like measles."
Several antivax parents speculate vaccines are linked to autism, that they contain mercury or lead and that too many vaccines at once could overload a child's immune system. Many unsubstantiated claims still make the rounds online, Kelly said, as horror stories, myths and falsified claims stoke the fears against vaccines. But both Kelly and Adams said most of these concerns come from a parent's best intentions to do what's best for their child.
"And as a parent, you don't want to do anything to hurt your child," Adams said.
However, research continues to show the risks of a vaccine – local swelling or fever as the body responds to the vaccine – are very low compared to serious, allergic reactions or the risk of contracting the illness.
When parents come to them with questions, Kelly and Adams said they acknowledge their concerns and empathize with their fears. But the goal is always education. Once parents have access to reputable, tested data, it helps put their concerns at ease, they said.
However, if parents move further away from medical data, Kelly fears herd immunity can be at risk.
Ideally, 95 percent of a community must be immunized for effective herd immunity. And this applies to communities within communities like schools, Kelly said. As soon as the unvaccinated community trends beyond that 5 percent, the whole community is at risk, she said. And for highly contagious illnesses like measles, it's very easy for these disease to take root and spread through the community, affecting the most vulnerable.  
"Vaccines have done such a good job of preventing these awful, awful diseases that we're just not seeing as many as we were, so I think that people have a false sense of security that these diseases are not that bad," Kelly said.
When she was a resident-in-training, Kelly said that there was no vaccine for haemophilus influenzae B (Hib), a bacteria that led to 20,000 meningitis cases a year. Every month in the ICU, she'd see sick patients come in. Many of them died and the few survivors were left deaf or with severe developmental delays. But when the vaccine was available in the late 1980s, case numbers dropped dramatically to about 2,500 between 2003-2010. The cases are so rare today, the average medical student has never seen Hib in the flesh because the vaccine is so effective.
"I don't think these parents are as worried about some of these diseases because they're not so prevalent, but yet they're still out there," Kelly said.
Before the measles vaccine, the U.S. averaged 500,000 cases a year, which dropped significantly when the vaccine was introduced. But now, measles numbers have increased with outbreaks in New York, Washington, even in Texas with 11 confirmed cases including one in Collin County.
"And if people do not continue to get vaccinated, these diseases are going to become very prevalent again," Kelly said.
"With anything in medicine, there's always a reason why we do things," Adams added. "And I think we've forgotten what the risks are with these diseases because we just don't see them anymore. Measles would kill thousands of kids every year, and we just don't see that anymore."
"If you start getting these pockets where there's a higher percentage of unvaccinated people, it enables the disease to become an actual threat," Adams said.
The best offense is always a good defense, and for the medical community, vaccines are that defense. But education, more than anything, will allow parents and families to have the best information to make an informed decision.
"My goal, as a physician, is to do no harm and benefit the child, so I would never give a child something that I would not give to my own child," Adams said. "We really are doing this for the long-term health and benefit of the child."