When spring arrives, residents may lose an hour of sleep, but they often gain a fresh desire to clean and freshen their space. However, tackling those cluttered spaces can prove trying, both physically and emotionally.
Sunday afternoon at Deb Jones' home in west Plano, Libby Huffines of Libby and Labels Professional Organizing reorganized the family photo cabinet, which housed more than 50 years of photos, frames and memories.
With any organization projects, Huffines said she likes to take before and after pictures to remember what it looked like.
"Afterward, it'll look great but you forget how far you've come," she said.
She said it's important to pull everything out of the space, assess the area and organize into categories -- keep, donate, trash and recycle. With Jones' photo cabinet, she divided everything into empty frames, filled frames, photo albums, empty albums, loose photos and miscellaneous. Once the area was clean and clear, Huffines said the real work begins: assessing each item. Decluttering can unexpectedly become a very personal project, she said, especially as residents ask themselves "do I want this?" "do I love this?" or "do I need this?"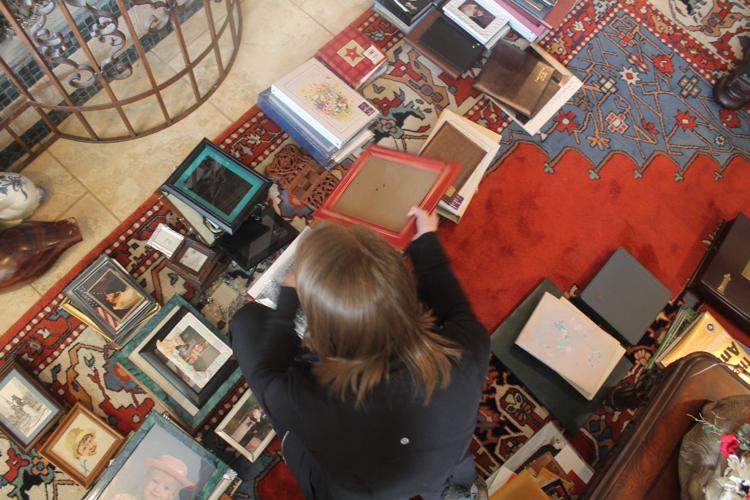 "A lot of people already know the answers to these questions. But having someone else there asking them, 'do you use this?' helps them realize, 'you're right. I don't,'" Huffines said.
When residents are hesitant in reducing the clutter in their space, she said by asking why they're holding on to things, it's easy to find there's a good or bad memory attached to items.
"A lot of times, with the bad memories, people have a hard time of letting go of who they once were instead of focusing on who they are now or who they want to be," she said.
Most of Huffines' clients call her during big life transitions, like a recent move, a recent death, a recent baby, or any change that can leave spaces in disarray. That physical clutter can often point to emotional baggage. So in clearing a cluttered space, residents can experience a deeply, emotional cleansing of their own.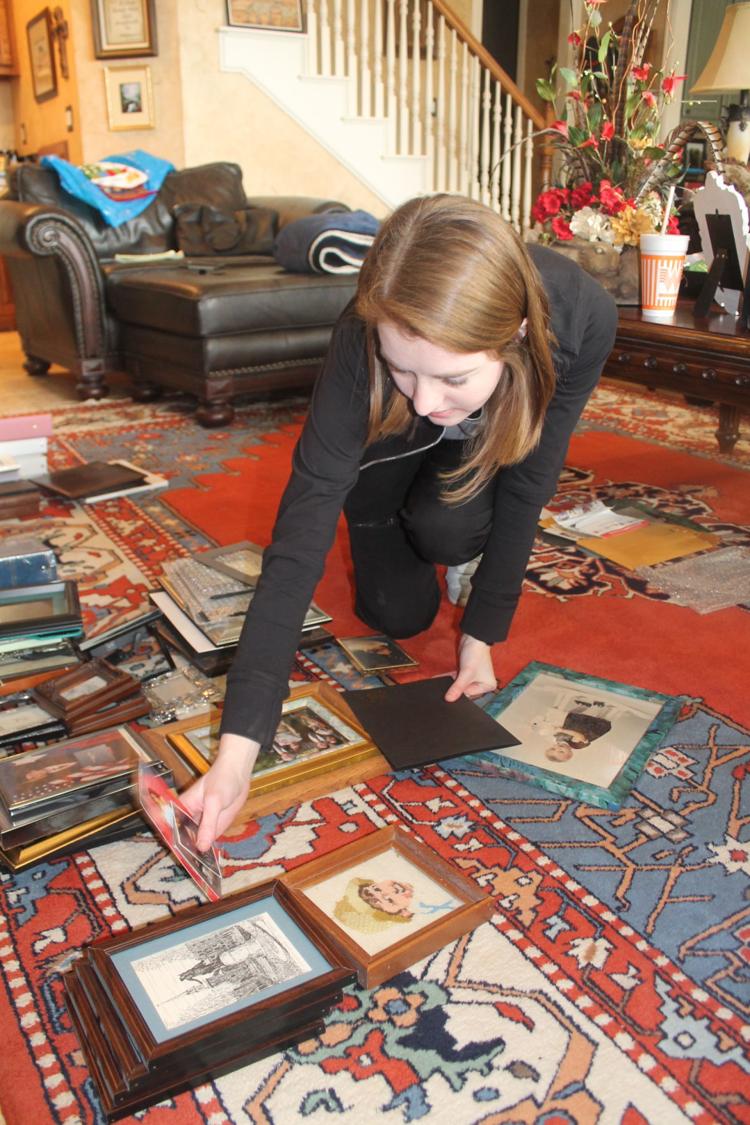 In cases of extreme clutter and hoarding, residents can call Ann Chainloy, counselor at the Wellness Center for Older Adults and licensed clinical social worker. In her experience working with hoarders, she said these hoarding habits stem from a fear of never having enough so residents keep everything, emotional memories and habits of associating objects with memories and loved ones.
Both Chainloy and Huffines believe everyone has attachments and connections to objects in their life, so when decluttering a space, it's necessary to understand the memory can exist, even if the object is gone.
"If they really see Mom's things as Mom, they feel like letting go of the things is letting go of Mom, and they can't carry with them Mom's memory without having the things with them," Chainloy said.
In those cases, residents can also take photos of those important items and keep them in the Cloud or on their phone "without them being so tangible and cluttering up your whole life."
As emotional as the job may be, Chainloy said the clean payoff was well worth the wait.
"Overall, the condition of our spaces is a reflection of the condition of our life in a lot of ways. So, if your home is in chaos, you just feel chaos in your body. And if you have some order in your life, you have some order in your surroundings and your belongings," she said.
For anyone looking to start a decluttering project, don't be afraid, Huffines said. Start small, like a hall closet or a kitchen cabinet. Break it down, and be encouraged.
"If your space is cluttered, it's easy to think about other things and not really access the heart behind it. So a lot of times, when people clear they're physical space, they're able to assess 'where is that coming from in my heart?' But you have to get the physical cleared first," Huffines said.