Uma Iyer and ML Dubay live sweet lives.
As local chocolatiers, Dubay - founder and owner of Toffee Treats and Chocolate Sweets - and Iyer - owner of Tart-A-Licious - share their love of chocolate and desserts with customers around Plano and North Dallas.
This year, both business owners will be featured in the ninth annual Dallas Chocolate Festival, a three-day event that brings chocolate lovers and makers together for tastings and workshops.
Iyer and Dubay will be displaying their Plano-based sweet treats at the festival Sept. 7-9.
Both Iyer and Dubay are linked in their love of chocolate and desserts as well as their path toward business. They both worked in the corporate world before becoming entrepreneurs - Iyer in HR and Dubay in technology. They were both part-time bakers before starting their businesses, and they were both inspired to pursue their passions because of the taste of toffee.
"I enjoyed the first few years of my life as an HR professional, but then I wasn't enjoying what I was doing, and it was as random as that," Iyer said. 
From her California kitchen, she made a once-in-a-lifetime chocolate toffee tart - a recipe she's never been able to replicate - that inspired her husband to utter the word "tartalicous." Shortly after, they settled on a tagline: "a bite of happiness," and after relocating to Plano, she's been off and baking.
"I said, 'Let's just try for some time and see what comes of it. At least you'll know you've tried it,'" she said.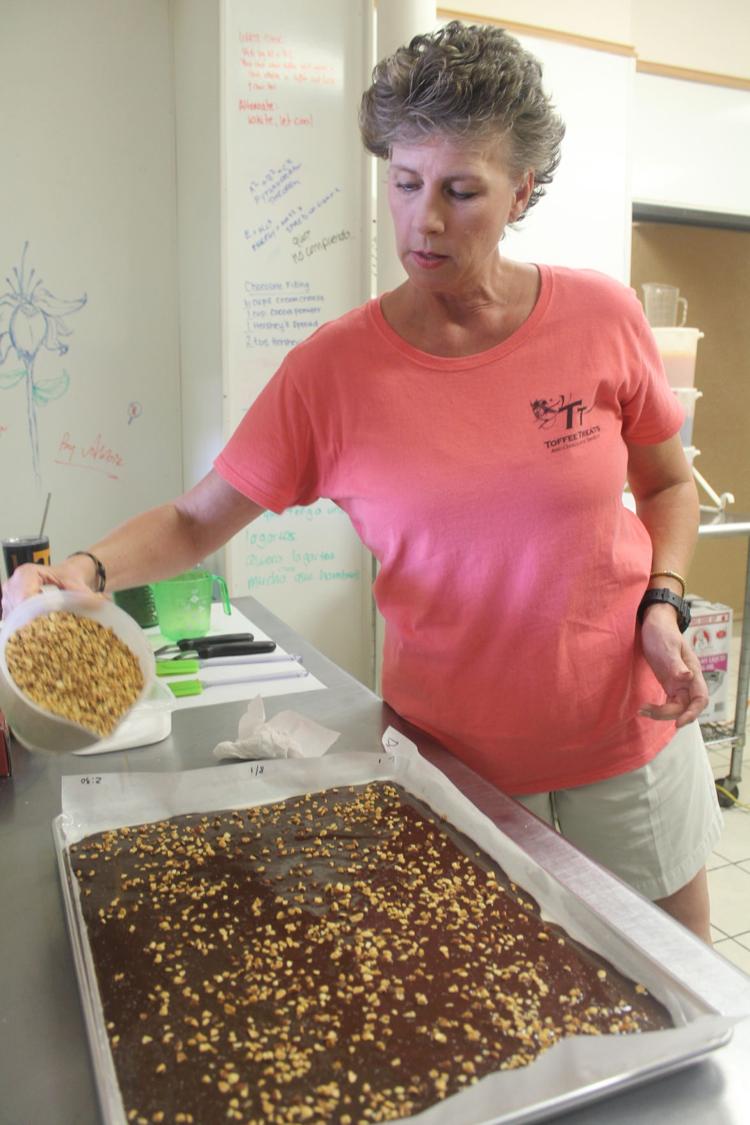 For Dubay, toffee has been a part of life since childhood. She and her grandmother used to make the sweet treat for holidays and special occasions in Knoxville, where Dubay grew up. And wherever her career took her - Arkansas, Southern California, San Francisco, then Plano to stay - her grandmother's toffee came with her. After 20 years in the corporate tech world, and a little over 10 years in Plano, Dubay's gut started telling her she needed a change.
"My gut was telling me it's time to do something different," she said, "And I listen to my gut because my gut is usually never wrong."
So she resigned in December 2008, spent two months in Knoxville with her family and her late father, and when she came back to Texas, she realized toffee was her something different.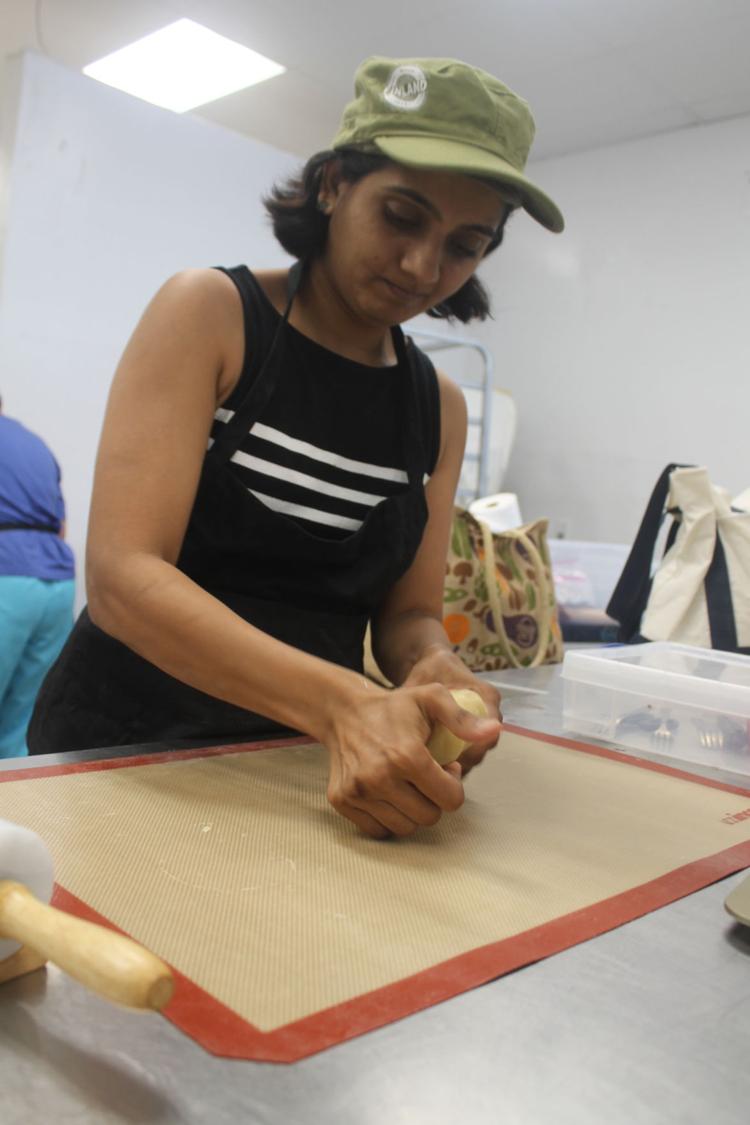 Tart-a-licious, in business for three years, is entirely online at tartalicious.com. Toffee Treats and Chocolate Sweets, in business nine years, is also online, but along the way, Dubay's developed corporate connections at Central Market and with local business like Henry's Homemade Ice Cream and Hirsch's Meats.
Despite their similarities, both Iyer and Dubay had different perspectives on the future of chocolate. For Iyer, her goal is to create not just a product but an experience surrounding her tarts. Desserts are an indulgent treat for her buyer, so through her online orders and weekly subscription service, Iyer often offers beer, coffee or tea pairings for one of 20 different tart flavors.
"I totally believe everything affects what you eat and how you perceive it," Iyer said.
Dubay hopes chocolate makers get back to basics. North Texans are rebelling against additives, preservatives and chemicals in products and demanding more real, organic materials in their food. Dubay prides herself on using high-quality ingredients in her toffee with the least amount of chemicals and preservatives possible. As a longtime chocolate lover, she hopes chocolate lovers and makers would demand more quality and freshness over mass-produced confections.
"People don't want all those additives in chocolate, or even in their food," Dubay said. "People really are rebelling and rightly so. [They] want the really good stuff," she said.