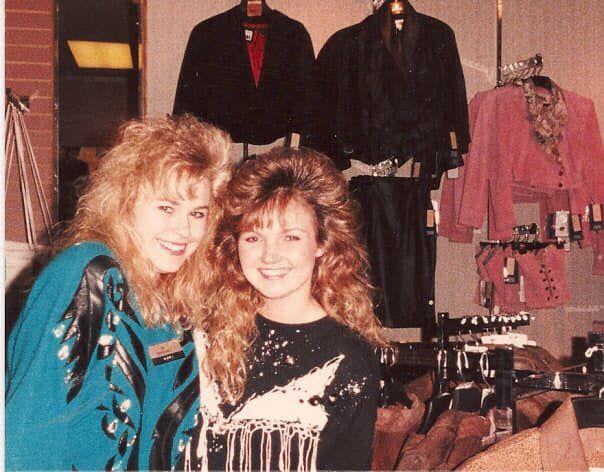 Collin Creek Mall has been a ghost town for most of the 2000s. But in the early 1980s and 90s, the shopping center was the popular spot for first dates, first jobs, Glamour Shots and dishing dirt in Plano. 
In early April, the Plano City Council unanimously approved redevelopment plans for a new and improved Collin Creek Mall, spearheaded by Centurion American, the developers behind the project. Construction can start as early as June, so to preserve those memories, residents created the Facebook group – Collin Creek Mall: An era gone by – dedicated to "the mall rats," anyone who grew up around Collin Creek during its heyday. 
There are currently 6,000 followers of the page, where fans regularly post their teen memories from decades past. Members like Mary Walls  shared how she used to go to regular mall rollerskate parties. Thomas Langford is captured in a full aerial splint back when he and his former dance studio ensemble used to perform at the mall in the early 90s. Kelley Coburn Lynch and her boyfriend took a photo with Santa in 1989, and in November the two will be celebrating their 30th anniversary.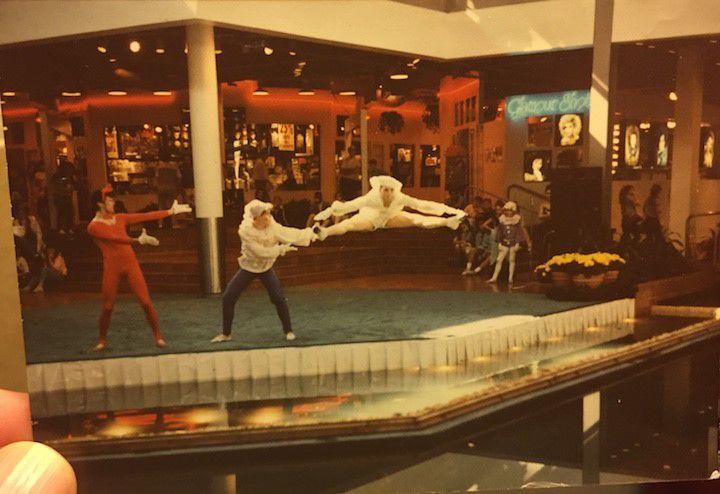 Mike Thornton of Frisco, like many other group members, grew up at Collin Creek Mall. He took Christmas photos with Santa and grabbed handfuls of sweets at Candy Land. At 16 years old, he worked at Chess King, a popular men's clothing store that sold the fashions of the day, including the style of pants made popular by rapper MC Hammer, which Thornton admittedly owned and shamelessly wore.
"Parents would just drop us off, and that was the thing to do. We would go and hang out at the mall, and you never know who you were going to see there," he said, "but everybody was kind of doing the same thing."
Collin Creek Mall was the place for many new connections, but though they were all strangers, their adventures at the mall connected them, Thornton said. 
"I would not have guessed in a million years that there would be over 6,000 people that are connecting in a Facebook page to share stories, and I think it's a testament to what that mall meant to people," he said. "We brushed shoulders when we passed with each other. And the fact that we were all there doing similar things creates a tie between us all."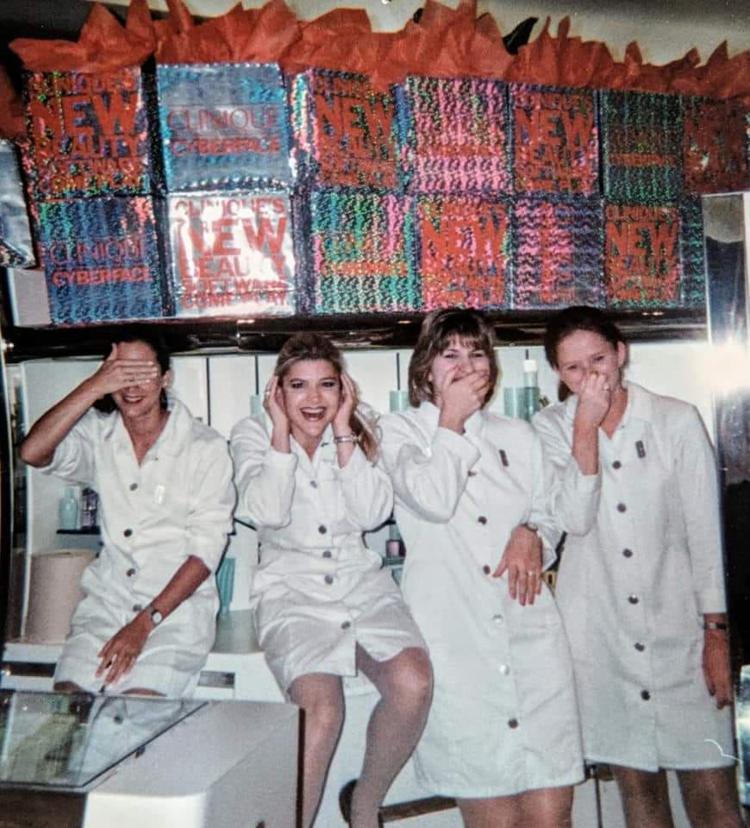 The new Collin Creek Mall is set to be a mixed-use community with hotel, retail, office space, entertainment and over 2,000 multifamily residential units. Several residents hope the renovation will rejuvenate an aging part of the city. And though they mourn its loss, the Facebook group proves people will always find a place to gather, no matter the structure. 
"I think that there'll probably be some new memories and great things created with the space that they're putting in there. The memories and the good times have to do more with the people that were sharing that space, and as long as those people find somewhere else, then new memories will be created, new relationships will be formed," Thornton said.