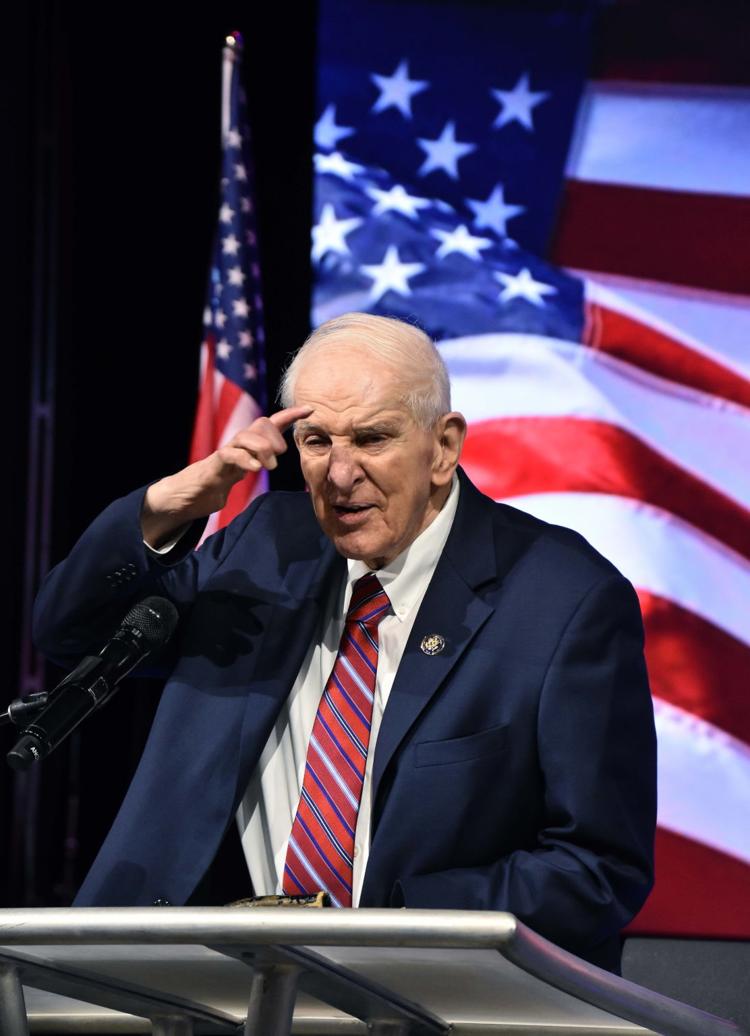 Former Congressman Sam Johnson was laid to rest on Monday during a private service in Dallas.
Johnson, who died of natural causes May 27, served Texas' Third District for almost 30 years until announcing in 2017 that he wouldn't seek re-election in 2018. His final term ended last year.
Echoing the parade that welcomed Johnson home to Plano in 1973 after his release as a prisoner of war, a funeral procession wound its way through downtown Plano, where supporters lined the streets dressed in red, white and blue.
Johnson served 29 years in the U.S. Air Force as a fighter pilot in Korea and Vietnam, as a member of the Thunderbirds, the Air Force's precision flying team, and as director of the Fighter Weapons School at Nellis Air Force Base.
According to Ray Sullivan, Johnson's first press secretary in Washington D.C., on April 16, 1966, during his second tour of duty and 25th mission in Vietnam, Johnson was shot down and imprisoned by the North Vietnamese for nearly seven years in Hỏa Lò Prison, known as "Hanoi Hilton."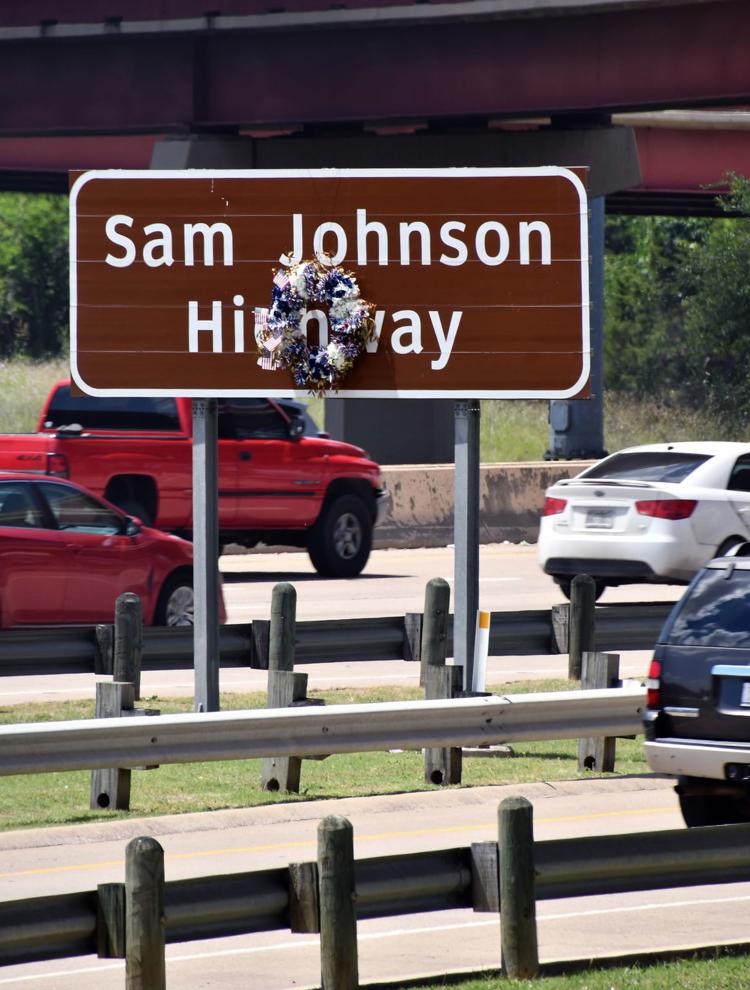 Johnson chronicled his POW experience of physical and mental torture and three and a half years in solitary confinement in his autobiography, "Captive Warriors."
Gov. Greg Abbott ordered flags at the Texas Capitol and in Collin County to be lowered to half-staff Monday in Johnson's honor.