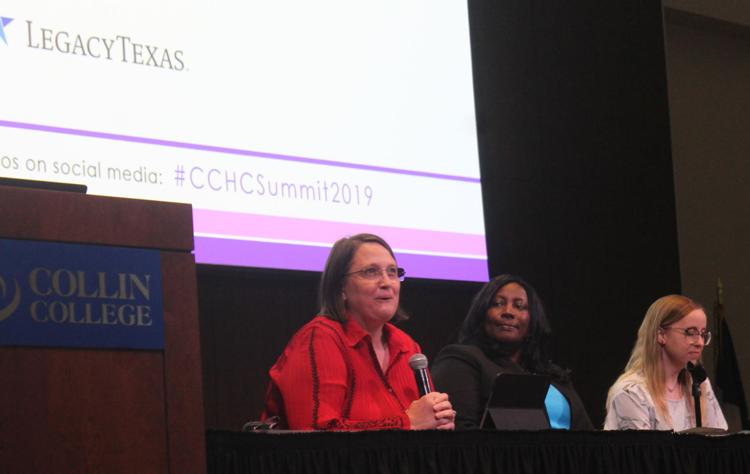 Collaboration was the theme of the 2019 Collin County Summit on Homelessness Wednesday. The bi-annual event attracted nonprofits, social service agencies, faith groups and homeless advocates together to discuss the current state of homelessness in Collin County. Guest speakers from nonprofits like City House, Hope's Door New Beginning Center and The Samaritan Inn discussed how they're fighting homelessness, what works and what doesn't, in order for all cities to learn and address homelessness in their respective communities.
"In a nutshell, if I had to tell you in one sentence what is this event? It's creating an environment for collaboration," said Dr. Liz Strand Cimini, board director for the Collin County Homeless Coalition. 
Local homeless organizations don't have a strong history of joint collaboration. Most groups tend to cater to their specific interest area, be it teens and young adults, families, women, veterans or other specific groups. But Cimini said the summit is intended to foster connection and crossover, so everyone can fight homelessness together. 
Plano City Councilman Rick Grady gave the keynote address and charged the audience to be an army of advocates who continue to call for chance.
"Advocacy is important," he said. "You are an army. You are the people that are taking that message out to the community and saying, 'This is what we need to do.' But I'm going to ask you one more favor. Be a vocal army. Tell people what needs to be done in the community. Make some noise. We need the noise in order to solve this."
According to the 2019 Point in Time Homeless Census report, volunteers reported a total of 558 sheltered and unsheltered homeless in Collin County. More than half of Collin County's homeless are sheltered – either they're staying in extended stay motels or they're couch-surfing. Of the total homeless surveyed, 53.7 percent were employed and about 11 percent of Collin County's homeless are veterans, Grady said, many who fought in the Vietnam War. 
The Point in Time report also revealed over one-third of documented homeless – about 1,300 – are students in local schools. McKinney reported the highest number of homeless students with 627, followed by Plano ISD (408), Frisco ISD (104), Wylie ISD (91) and Allen ISD (71). 
"The numbers of impacted youth in our community are staggering," Dr. Terry Hockenbrough, president of the Collin County Homeless Coalition, said. "And this data is just the tip of the iceberg – we know there are many more."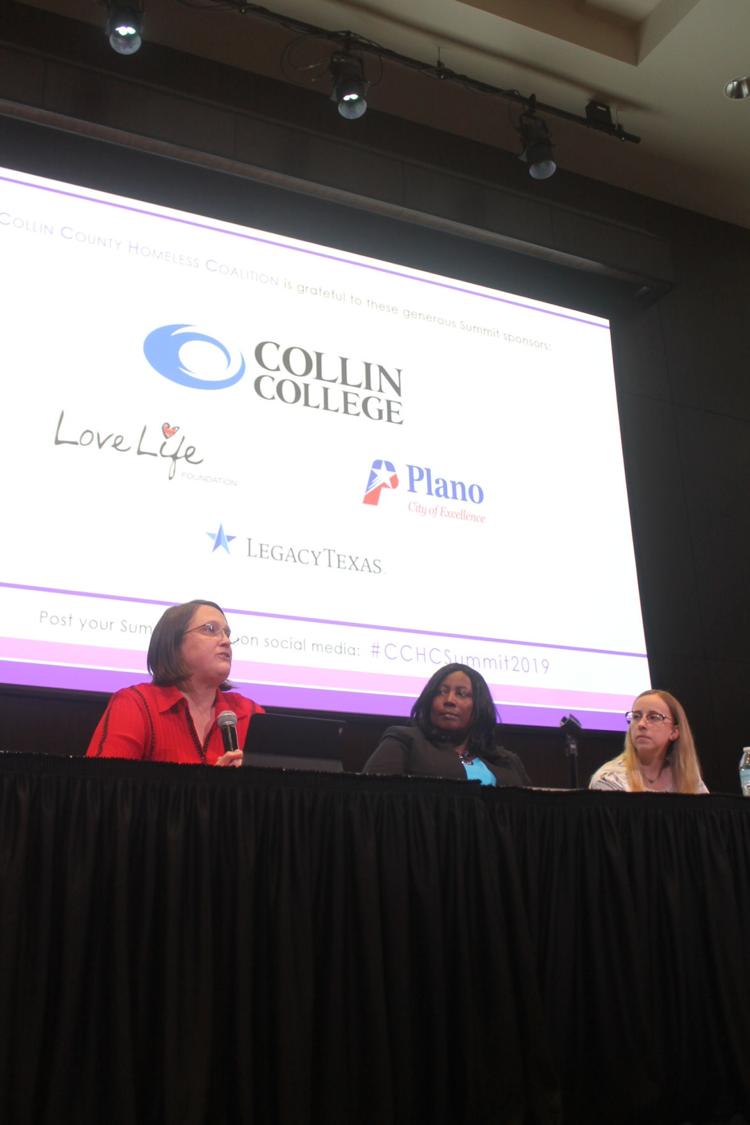 At the end of the event, Hockenbrough submitted a call to action, not just for the advocates but for all residents of Collin County: collaborate and advocate. 
And in order to eliminate homelessness for all, Cimini said all residents need a shift in perspective to see homelessness as a community concern, not just an issue for the less fortunate.
"I really believe that the entire community is knit together, and if there are people suffering in our community, that impacts all of us as the fabric of the community," she said.