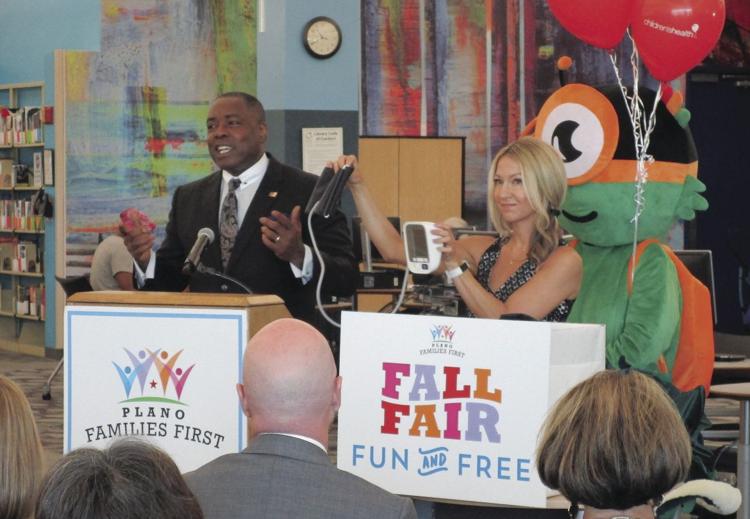 With a little help from his friends – including Plano ISD and city officials, numerous sponsors and Mavs mascot Champ – Mayor Harry LaRosiliere announced this year's Plano Families First Fall Fair on Wednesday at Harrington Library.
This year's free event, which will take place from 8:30 a.m.-12:30 p.m. Sept. 28 at the Plano Event Center, 2000 E. Spring Creek Parkway, and will feature school supplies, job opportunities with the Plano Chamber of Commerce and more.
The event will also include free health screenings for those in need and physicals for students, courtesy of local providers like Baylor Scott and White Medical Center, Walmart, Children's Health, the Collin County School of Dental Hygiene and others. Health services will include orthodontia, asthma, vision and dental screenings, and flu shots.
This is the second year for the event, which saw thousands of residents fill the Plano Event Center.
"Last year was uncharted territory for us," LaRosiliere said. "It was like we were throwing a party and we weren't sure anybody was going to attend. Well, we were amazed when we showed up last year – the doors weren't opened and people were lined up outside."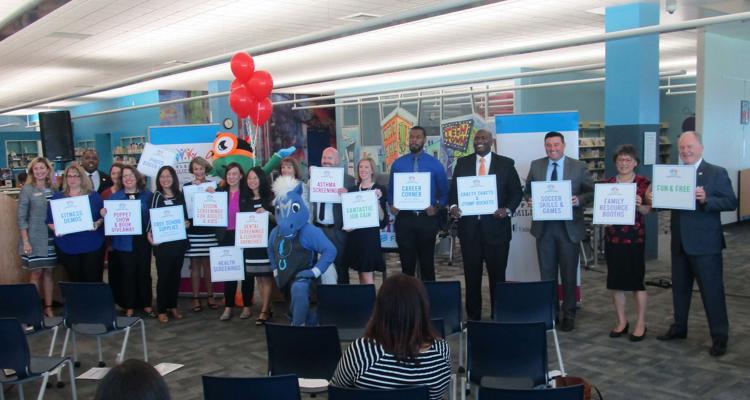 LaRosiliere said over 5,000 people were in attendance, and hundreds of services were provided, showing the need for this type of opportunity in Plano.
"While Plano is a prosperous city, we have many lives who can benefit from the generosity of our community," he said.
Several entertaining activities are planned, such as dance and martial arts demonstrations, puppet shows, a photo booth and face painting. In addition, Boeing will encourage STEM by teaching children how to make and launch stomp rockets.
For information, visit planofamiliesfirst.com.