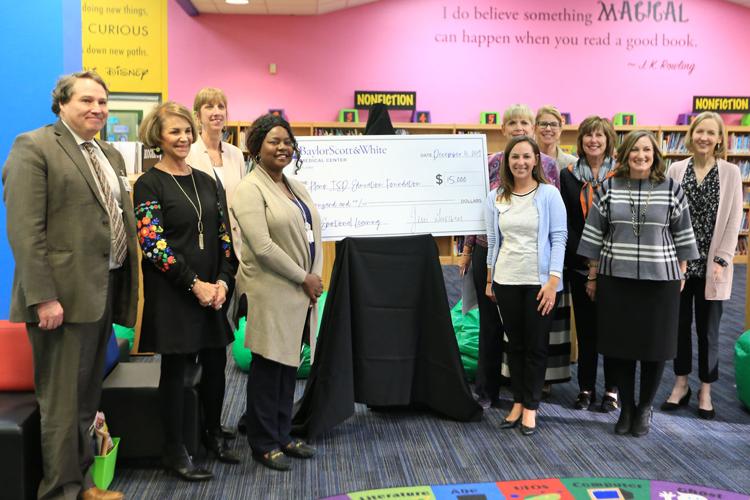 Before going into training for the evening, Rose Haggar Elementary School teachers were visited Wednesday by Baylor Scott & White Medical Center – Plano President Jerri Garison, PISD Superintendent Sara Bonser, PISD Education Foundation Senior Executive Director Jamee Jolly, Plano City Council Member Kayci Prince – marketing executive at Baylor Scott & White – and several others.
The group was there to celebrate a $15,000 donation from Baylor Scott & White for the district's social emotional learning programs.
According to the district, social emotional learning (SEL) has been a focus of PISD and is key to achieving Pillar 2 of its 2019-2023 Strategic Plan: Life Ready Students. The strategy is to integrate and authentically embed life-readiness skills and standards, alongside state standards, the district stated.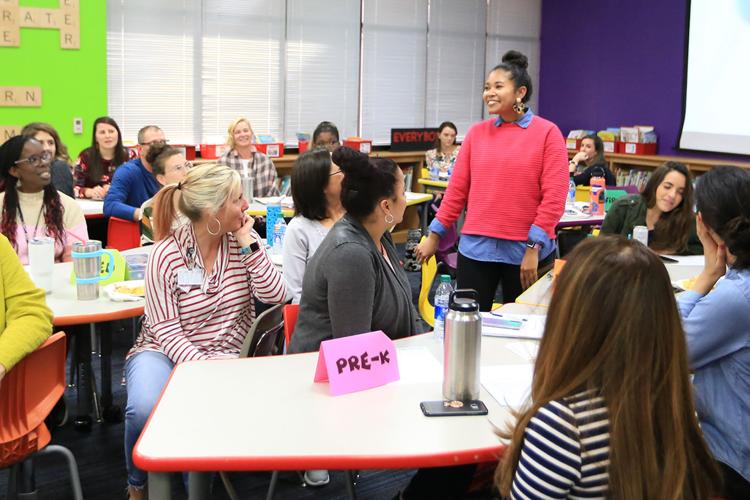 The curriculum aims at helping students understand and manage their emotions, care for themselves and others, develop empathy, build resiliency, and solve problems effectively and ethically.
Beginning with the 2020-21 school year, Wednesday's donation will provide the means for four campuses to offer training and curriculum for SEL – Haggar, Mitchell, Jackson and Sigler elementary schools.
Garison told the Haggar teachers the $15,000 donation is a celebration of Baylor Scott & White's 15 years in Plano.
She said mental health is a big issue in the community, according to the medical center's annual community health assessment.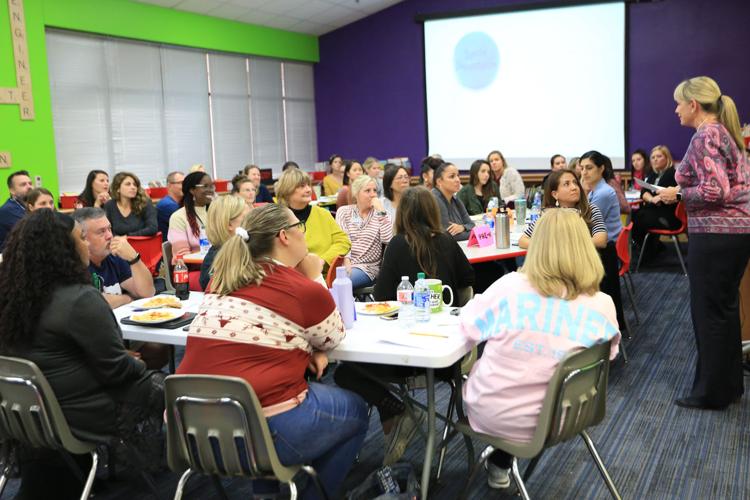 "By ingraining the combined power of compassion, relationships, hope, community, diversity and trust into the curriculum, we know that this program will make a lasting impact on our children across the four Plano campuses," Garison said.
Haggar Principal Katie Brittain said the school's pre-K and kindergarten students have already been working with the program, and now educators will have the opportunity to expand.
"(SEL) has really been a transformational process for our staff, it has transformed our community, it has transformed the way we work with kids. I think it's transformed the way we work with each other," she said.