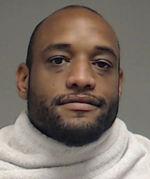 Delvin Powell, 40, of Plano, was found guilty of capital murder by a jury and sentenced to life in prison without the possibility of parole, announced Collin County District Attorney Greg Willis on Wednesday.
"The victim was truly beloved by her family. The jury's verdict brings justice for the family and guarantees this brutal murderer can never harm an innocent person again" Willis added after the sentencing.
On Sept. 20, 2017, the victim's adult daughter found her mother, Kelli Underwood, deceased inside her home due to multiple gunshot and stab wounds. Powell and an accomplice were identified by name and description as having been seen with Underwood at her home on the last day she was known to be alive.
After many witness interviews and review of cellphone evidence, Texas Ranger Bruce Sherman determined that Powell and the accomplice were hired by two other individuals to carry out the murder. All four were ultimately charged in the murder for hire scheme.
The jury's guilty verdict on capital murder carried with it, by law, an automatic punishment of life in prison without the possibility of parole. Judge Angela Tucker presided over the case and assessed that automatic sentence.
The case was investigated by the Texas Rangers and the Princeton Police Department with the assistance of the Collin County Sheriff's Office. Assistant District Attorneys Calli Bailey and Dewey Mitchell prosecuted the case, aided by District Attorney Investigator Laurie Gibbs and Victim Assistance Coordinator Stacey Taylor.