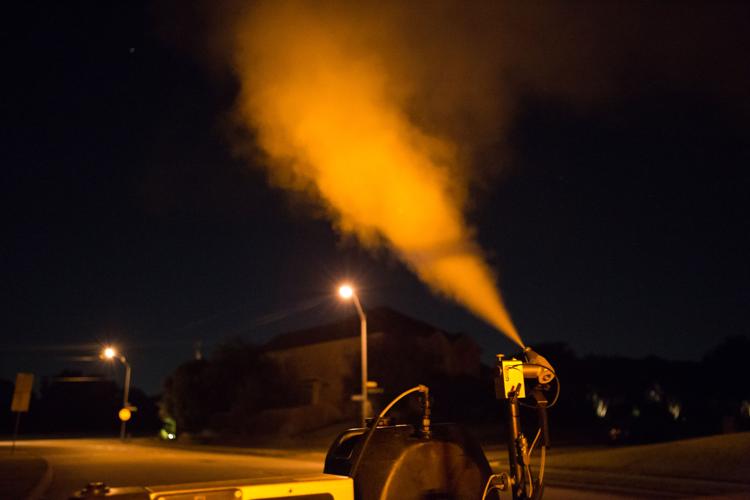 The city of Plano on Monday reported a test conducted of a pool of mosquitoes in a city trap came back positive for the West Nile virus.
The city will spray targeted locations in and around the areas of the traps. Weather permitting, Plano Environmental Quality Division crews will spray today, Oct. 22, beginning at 9 p.m.
Residents are urged to ensure children and pets are indoors during the time of spraying.
The targeted spray areas are bordered by the following:
Portobello Drive (north)
McKamy Trail – Plano/The Colony border (south)
Petticoat Drive/Shadow Rock Drive – Plano/The Colony border (west)
W. Spring Creek Parkway/Vista Trail/Shoal Forest Court (east)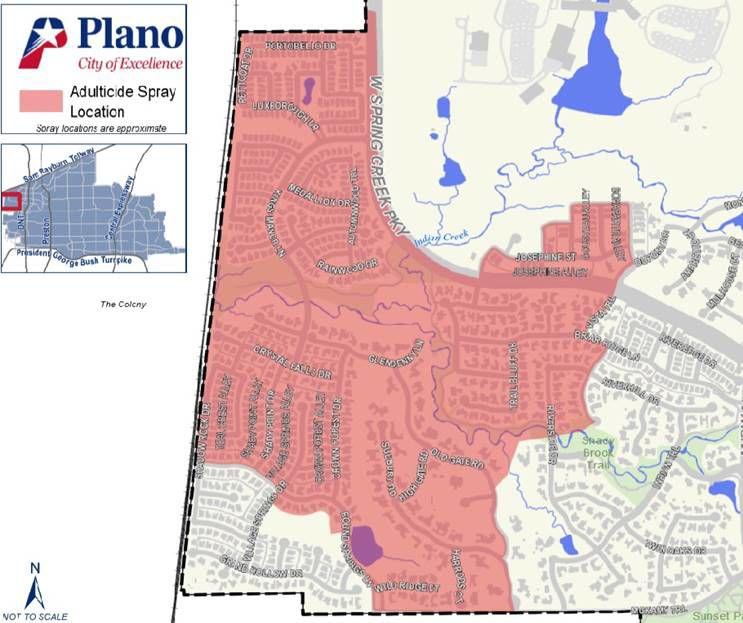 The city encourages residents to follow common prevention practices:
• DRAIN standing water in and around your home and neighborhood.
• DRESS appropriately before going outdoors.
• DEET (N, N-diethyl-m-toluamide) is an ingredient to look for when purchasing insect repellent. The use of bug spray is recommended at all times, when outdoors especially during the day.
Residents with concerns or questions can call the city's Environmental Health and Sustainability Department at 972-941-7143.