Plano West junior David Huerta is no stranger to need. When he left the political unrest of his home country of Venezuela just a few years ago with his parents, Amital and Sorangel, the teen and his small family faced financial uncertainty. Before finding stability again, the Huertas turned to The Storehouse of Collin County for support from the Seven Loaves Food Pantry and Joseph's Coat Clothing Closet. Now, the Huertas are on their feet, and David is giving back in a big way, having volunteered hundreds of hours for the organization that welcomed him to his new home in Plano. The Storehouse serves over 1,000 families monthly, providing food, clothing and counseling for families in need.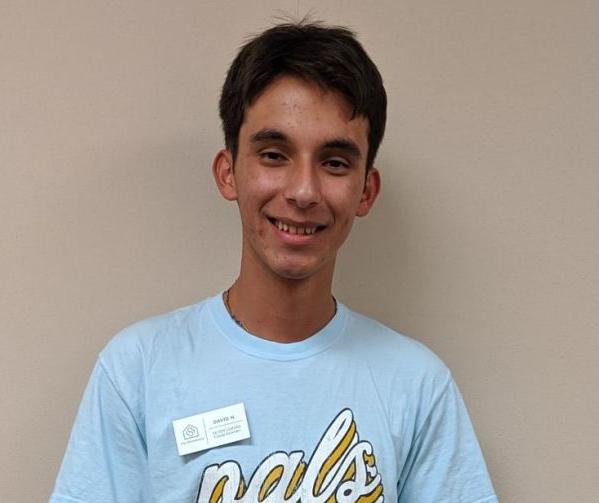 Tell us about your family.
I have a very small family. There are only three of us: my dad, my mom, and myself. My dad is from Cuba while my mom and I are from Venezuela, where I was born.
Why did you decide to start volunteering with The Storehouse?
I first felt motivated to volunteer at The Storehouse when I visited with my father for food. One of the food runners told him that the food pantry could use my skills to help others. At first, I was kind of nervous about serving as a translator because I had to speak in front of a lot of people. However, as I kept going to The Storehouse to volunteer, I really began to enjoy it, and I lost my fear toward public speaking.
What type of work do you do for the food pantry?
I volunteer as a Spanish translator. I help ensure that the communication is clear and accurate between the client and the client intake table personnel. Additionally, I support the food pantry coordinator by helping with the organization and control of the pantry.
As a former client, why was it important for you to give back?
Receiving food without paying for it helped the economic status of my family greatly. I believe in the saying, "What goes around, comes around." Volunteering at The Storehouse is my commitment to giving back.
How did The Storehouse help you and your family when you moved here in 2016?
The Storehouse gave us a helping hand by providing us with food and clothing. The support we received was very beneficial for us especially at the beginning when we couldn't afford to spend on these needs. As immigrants, we appreciated all the help and advice The Storehouse gave us.
Why do you think young people, especially teens around your age, should get involved in organizations that help others?
Teenagers should get involve in an organization like this because they grow as a person by talking to the neighbors and learning about their culture, religion and ideas. This helps us to expand our knowledge through real-life experience and to become more open-minded. For these reasons, I encourage young people to volunteer.
What do you enjoy most about your work with The Storehouse?
One thing I enjoy about volunteering at The Storehouse is that every time I meet new people, and no matter what happened during my day, socializing with the client brightens up my day. In fact, I have invested 700 hours of community service volunteering at The Storehouse because I enjoy it so much.
Do you know what career you want to pursue after high school?
I am not sure yet of my near future; however, I have a passion for engineering, because since I was a kid I used to build things with Legos, but I am still figuring it out.
What do you like to do around Plano?
I like the fact that Plano is a very secure city that lets me hang out with my friends at the movies, shopping mall, fast food restaurants, and even ride my bike knowing that I will be safe from harm.
Do you have any other hobbies?
I enjoying listening to all kinds of music while working on my homework or just relaxing on my couch.