Cheryl Smith, author and senior librarian at Haggard Library, has been stopping at the light between 15th Street and K Avenue for 21 years. For most who stop there, charming shops and restaurants are the primary line of view. But for Smith, images of what Plano was before paved roads and shiny cars appear before her.
"We have a picture of the mud street and a wagon with four or six horses in front of it and I got to thinking – wow can you imagine?" Smith said. "That's what people don't know and that's what you want them to see."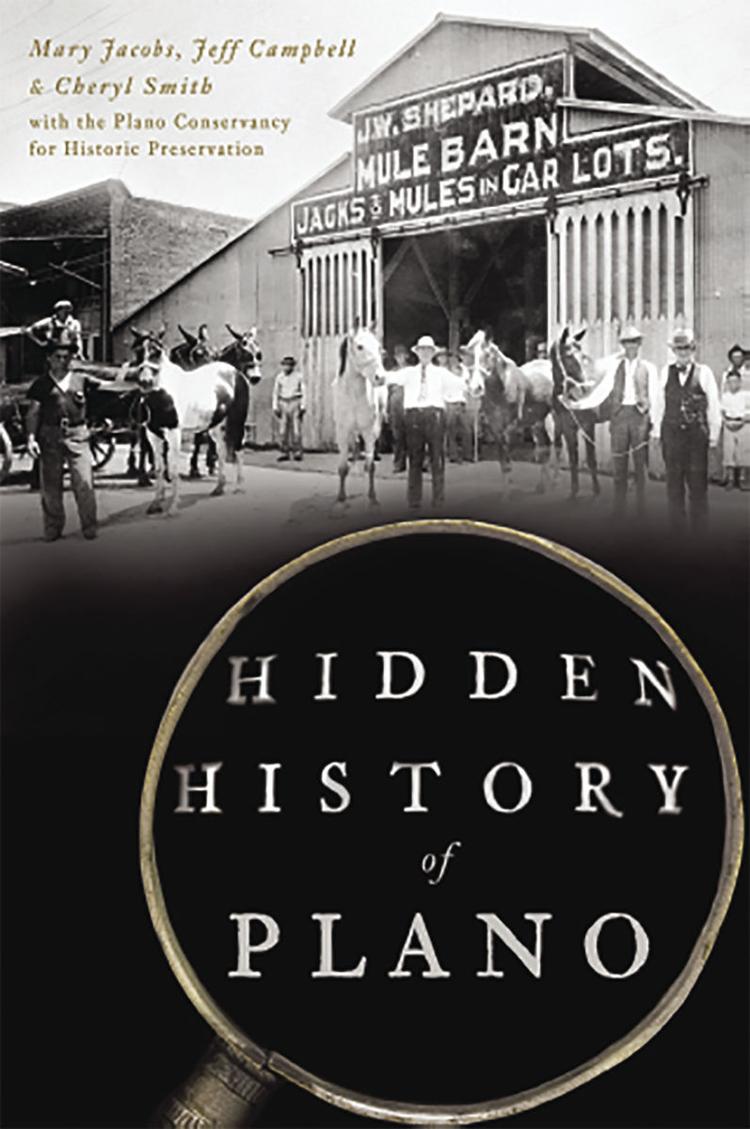 It turns out there is a lot for people to see in Plano. That is according to "The Hidden History of Plano" authors Smith, Mary Jacobs and Jeff Campbell.
Jacobs is a freelance journalist and podcast producer. She also wrote the book "Haunted Plano, Texas" in 2018.
Campbell is the director of the Plano Conservancy and has coauthored two books with the Conservancy.
Together the authors are a database of exceptional stories from Plano's yesteryear.
"If you see something interesting you just save it," Campbell said.
The book is set to release March 16 and tells over two dozen perplexing stories about Plano.
For instance, many locals will be surprised to learn about the three underground tunnels below Collin Creek Mall. Some may learn for the first time about the politician who launched a university in Plano for students with disabilities just after the Red Scare of the 1950s.
Plano is home to industry giants like Toyota USA and PepsiCo, but "The Hidden History of Plano" authors want readers to understand the complexities of the city.
"There's more to all these big buildings and big companies," Smith said. "This town has been around since the 1840s, and there's a lot of stories and history here."
While researching the book, the authors found a distinct similarity in Plano's past and the changes happening to the city today.
"People who were here in the '50s and '60s, this was a rural place and they wanted it to stay that way," Jacobs said. "And now you have people who came here in the '80s and '90s and this was a suburban place and they want it to stay that way."
The history of the book dates all the way back to a 500-year-old tree up to life as it is today. Jacobs, Smith and Campbell hope the book will inspire readers to learn about other suburban cities.
"People are interesting and peculiar and do strange things. They do great things and they do things they probably shouldn't have done," Campbell said. "Those stories are out there."
Following the book's release, the three plan to follow the threads of history wherever it may lead them. "These stories just keep unfolding. These little threads just keep coming," Jacobs said.