Plano resident Sarmistha Sen, 43, had left for an early morning run before being found dead Saturday near the creek at Legacy Drive and Marchman Way in Plano, police have confirmed.
On Saturday morning, a caller reported finding what they believed to be a body laying down on Chisholm Trail, Public Information Officer David Tilley said. 
While the manner and cause of death have not yet been determined, Tilley said police are investigating the case as a homicide.
Plano police also responded to a burglary call early Saturday morning and detained 29-year old Bakari Abiona Moncrief, an out-of-state resident who was in town visiting relatives from another city outside of Plano. He has been charged with burglary.
The burglary had taken place near to where Sen's body had been found, Tilley said.
"Due to the fact that we had these close proximities and very close time frames of two offenses occurring, this individual became a person of interest in this murder investigation," Tilley said.
Moncrief has not been charged in relation to the homicide.
"Obviously, we're wanting to collect evidence to either determine whether he is or he is not the person responsible for this," Tilley said.
The investigations remain ongoing.
Since the homicide was reported on Saturday, an online petition has been created calling for justice for the Plano resident. As of Tuesday afternoon, the petition has garnered over 21,000 signatures.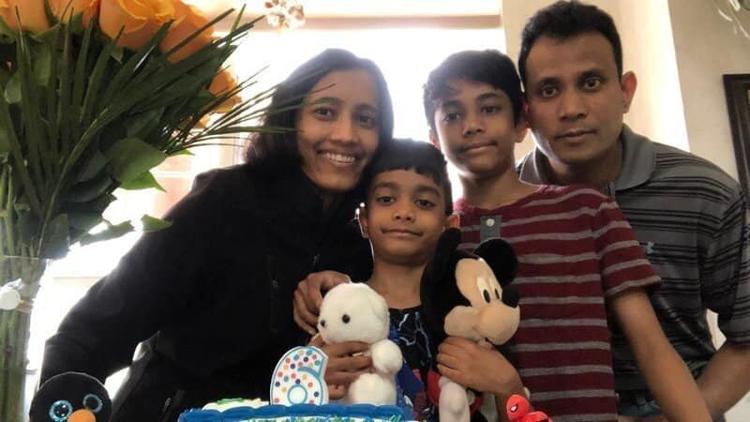 Sen was a clinical research manager at U.T. Southwestern Medical Center. She is survived by her husband and two sons ages 6 and 12.
Her husband, Arindam Roy, has created a website in her honor to keep friends and family updated. 
"Sarmistha lived a free and fearless life inspiring many with her infectious energy and carefree smile," the webpage states. "Sarmistha was an avid runner, gardener and a great cook. She practiced healthy mindful living and she could cook extremely healthy food that tasted amazingly good. She was a trained singer of Indian classical music and loved to teach and perform music. She was passionate about cancer care and was a lifelong supporter of cancer research."   
Roy stated on the webpage that a GoFundMe had been created to raise money for charities that Sen cared about deeply, including cancer awareness, cancer research and environmental protection. 
As of Wednesday morning, the fund had raised over $18,000.