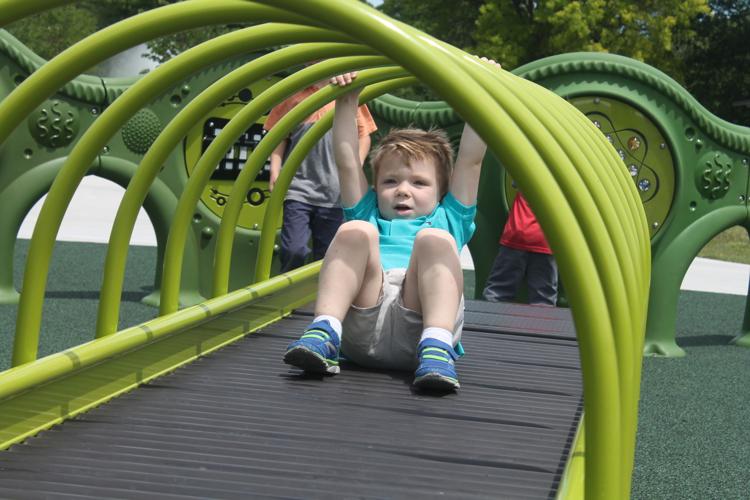 A recent self-evaluation found over 20 city facilities are out of compliance with the Americans with Disabilities Act (ADA) of 1991. However, the city has a 30-year plan to fix that.
Andrea Park, engineering compliance manager for the city, presented the city's transition plan during the last Plano City Council meeting.
ADA regulations are meant to provide protections and equal opportunities for all individuals with disabilities. Title II of the act specifically addresses public agencies like city municipalities, so Park's department regularly updates the city's ADA plan to keep up to date with the latest amendments. The city's plan was updated in 1992 and 2016, and two years ago, the city hired Cole & Associates Inc. to complete a self-evaluation over three phases.
From 2017 to 2019, city officials evaluated department policies and procedures, rights-of-way, and 23 city facilities like fire stations, libraries, theaters and recreation centers and museums. They looked for compliance issues like the height of service counters, bathrooms, obtruding objects in hallways, which all went into a case study for Phase 3, where officials shared their findings with residents, who answered surveys and gave their thoughts on the transition plan. In total, the public outreach phase only had 10 participants and one returned survey. 
"Which is better than none, so we'll take what we can get," Park said.
While gathering feedback, officials also evaluated their findings and categorized each facility on how severely it was out of compliance and where it was located.The self-evaluation focused on downtown Plano as well as Legacy West.
Park described the final transition plan as a framework for future administrative action.
"It's important that you know it's going to be very fluid and it will be modified as projects are identified and citizen request are made," she said. "We'll have to add items in and shift around based on that new information."
Park said her office is currently working to integrate this information into the city's GIS and work order system, which allows residents to track work projects to completion. She also laid out a 30-year plan to update local facilities to meet ADA standards. The total construction is estimated to cost about $66 million, or an average $2 million per year.
During the public comment section, resident Kate Garrison commended Park and her staff for their attention to detail and their hard work regarding the ADA transition plan. But she also suggested in tandem with the transition plan, the city should also create a disability advisory board made solely of disabled residents who can work with the city to advocate for the needs of all the people with disabilities across the community.
"The board would be a bridge between the city and the disability communities, and there are many disability communities, and it would be a marvelous addition to what we're already doing. It would give voice to the folks that have a disability and access to their input from our city," she said.