Karen Sculley sits across from Ronia Christopher at Prestonwood Christian Academy. For the next two hours, Karen is a lawyer, and Ronia is Lane Parrish, a hospital IT director in a sticky manslaughter trial. The two are practicing for the upcoming Texas High School Mock Trials championship this weekend in Dallas.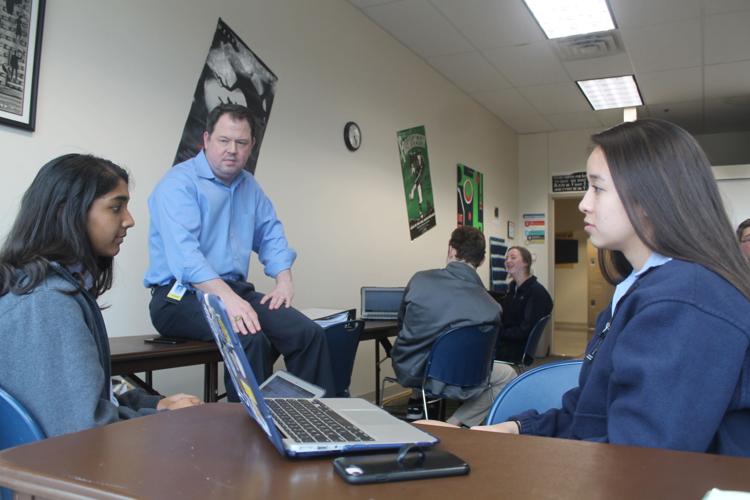 During their call and response rehearsal, Sculley signals OK to Christopher as she delivers the line, "Of course. Our patients' safety is the highest priority. We refuse to neglect the protection of their medical records," with her pleasant inflections. In the corner, Chad Nichols overlooks the 10-member team of lawyers and witnesses as they go through their case information.
This weekend, the PCA team will face off against Bishop Lynch, Lake Highlands and 2018 State Champions Creekview High School of Carrollton in a courtroom battle of wits and strategy.
Nichols described mock trial as a way to expose young people to courtroom processes and courtroom dynamics. During mock trials, teams like PCA argue for and against various criminal and civil cases. Prestonwood has remained a top 10 team across the state, known for its strong legal knowledge and presentation skills.
Nichols took over as the teacher coach about two years ago with the intentions to uphold Prestonwood's reputation and lend a touch of theatrics to the courtroom. The mock trial team is anchored by seniors Sculley, Matthew Buttry and William Whitley who are offering opening and closing remarks. Sophomore Ashley Pelham and freshmen Callie Brady and Christopher are the newest additions to the team, playing as witnesses.
This year's case - the State of Texoma v. Avery Jackson - centers on Jackson, an IT guy for a local hospital. The hospital has just adopted a paperless medical records system, and over several weeks, he persistently highlights potential security breaches that go unheeded. He is ultimately fired for insubordination, so as retaliation, Jackson decides to hack the hospital's records to show them the flaws in their system. With a computer virus, he locks doctors out of patients' medical records until he's paid a $100,000 ransom. While the records are on lockdown, a patient has an allergic reaction to a medication and dies as doctors and nurses struggled to access his patient information. Jackson stands charged with manslaughter, and the Prestonwood team is tasked with knowing both sides of the argument and, at a moment's notice, argue for or against Jackson.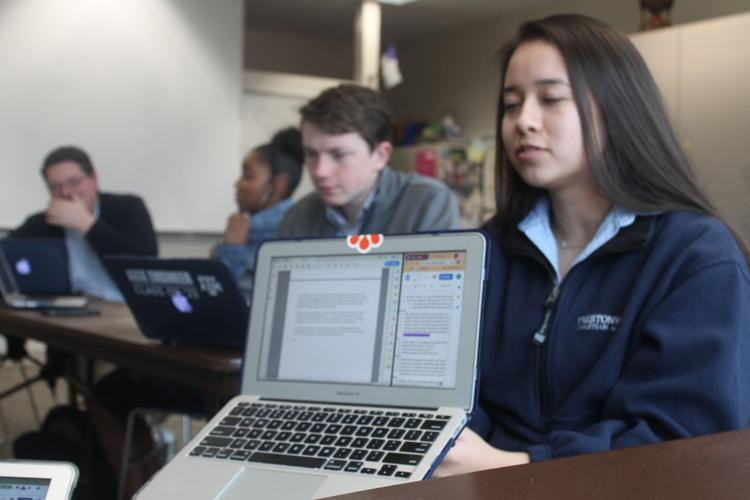 Nichols described the case as "a little bit sticky on both sides" because each party possess some degree of fault. For defense, the goal is to raise enough reasonable doubt that something other than Jackson contributed to the patient's death. For prosecution, it's about driving home that Jackson is the only reason the patient died.
Prestonwood has two coaches: Zeke Fortenberry of the Fortenberry Firm, who was also the lead attorney during the highly publicized Christina Morris kidnapping case. Fortenberry helps the team prepare their legal arguments and craft out their statements. Nichols lends his theater background to help the team present their information to the jury and judge.
In mock trials, the ultimate goal isn't winning the case, Nichols said. "It's about making the best presentation possible. And that's the big key to it all."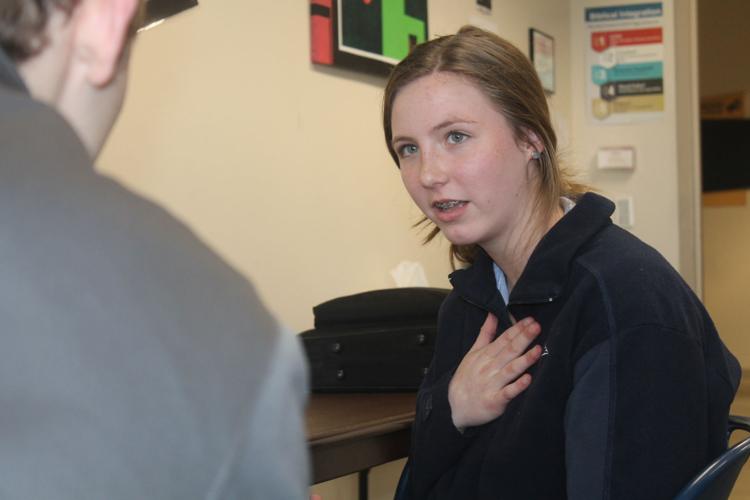 And Prestonwood's biggest challenge is to present some very unlikable characters as likable, he said. Senior Caleb Bynum portrays Jackson as a frazzled, idealistic Samaritan whose misguided good deed got way out of hand. 
Brady adopted a Russian accent in her portrayal of hospital nurse Alexandra Karev, who was fired for the patient's death. Whether it's punching certain words in opening statements or vocal intonations, all of these idioms are meant to appeal to the jury and create memorable, likable witness characters, he said.  
The Prestonwood team will face their first competitor on Feb. 28. The state competition will follow in Dallas March 1-2, and if the team has a top place finish, they can advance to the national mock trial competition in Athens, Georgia, May 16-19.