Before leaving for the 86th Texas Legislative Session, Plano representatives were tasked with addressing school finance and property tax reform, among several important local issues. Over 30 days into the session, local leaders have already introduced several bills addressing local concerns in new, diverse ways.
Senator Angela Paxton's first bill of the 86th session, SB 689, directly attacks recapture, commonly known as Robin Hood, by allowing local tax dollars to stay in Plano. Through SB 689, school districts can adjust and reduce their wealth per student, which would all but eliminate the funds affluent school districts send to the state for recapture. Last year, Plano ISD sent over $200 million to the state for recapture. And out of over 400 school districts, the state collected over $2 billion to distribute among Texas' "property-poor" school districts.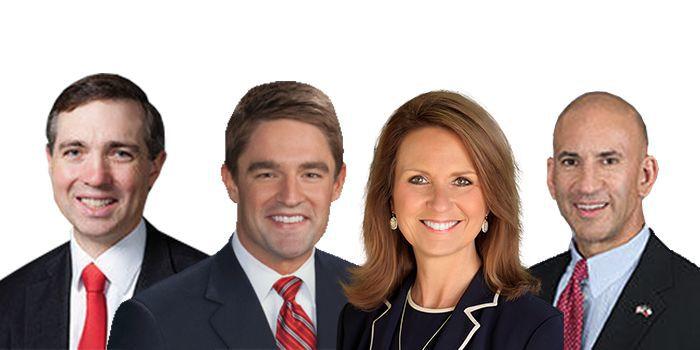 Missy Bender, president of the PISD school board and vocal advocate for school finance, said, "We appreciate our delegation's commitment to support Plano ISD in this current legislative session. As we continue to monitor all legislation being filed that would impact Plano ISD, we also look forward to the much-anticipated major public school finance bills that will be filed by the Senate and House leadership."
An expansive school finance reform bill is set to be filed in the coming weeks, which is expected to present a full recalibration of the state's school finance system.
Heeding many school districts' calls for school finance reform, Rep. Jeff Leach has filed two bills in the vein of financial transparency. HB 821 would require all property owners to see a clear breakdown of what taxes stay in Plano and how much leaves the district. PISD School Board trustees have pushed for more transparency for years, to give local taxpayers a better understanding of recapture and how it affects their property tax rate. Leach also filed HB 2002, which would require school districts to post how much they spend on assessment testing. Districts don't currently publicize that information, but through HB 2002, districts can clearly see if they're paying to much or too little.
At the start of the session, local veteran PJ Putnam co-authored House Bill 716, which proposed a property tax reform bill that would offer more financial relief to disabled veterans across the state. Leach supported the bill in January. In the coming months, the bill should be assigned a committee.
Rep. Matt Shaheen has over 20 bills filed, addressing firework sales, adjustments to poll worker regulations and regulations involving THC cannabis. But he's also introduced two bills related to local property tax rates. HB 453 is an incentive program for local counties, which would offer local physicians a homestead exemption for their personal residence if they serve indigent patients in their county, without requesting Medicare reimbursement. Local county health services provide care for impoverished and needy residents who don't qualify for Medicaid or state Medicare. If local doctors volunteer a number of hours to take care of these patients, through HB 453, physicians can receive a personal property tax break from county taxes. This bill would not provide tax breaks on city taxes or school district taxes, Shaheen said. HB 453 was filed late last year, and was referred to the Ways and Means committee Wednesday.
HB 913 seeks to give taxpayers more power in how much their rates increase. Today, if a local tax rate increases by 8 percent, residents can vote whether to approve the increase or not. Through HB 913, it would reduce that increase to 4 percent, which triggers an election where residents vote whether or not to approve local tax rates.
At the congressional level, Congressman Van Taylor's staff is still researching bills to present, but he has been named to several influential committees such as Education and Labor, Homeland Security and Early Childhood/Elementary/Secondary Education committee.