In December 2016, Republic Services recycling center burned to the ground due to a late-night fire. There were no injuries, but the fire forced Plano to redirect its recyclables to a replacement recycling facility in Garland and adapt to a new way of trash collection.
But Tuesday, Plano and Richardson officials celebrated the reopening of the new Republic Services recycling and waste disposal center, a new 77,000-square-foot, state-of-the-art facility that processes recycling from North Texas communities like Allen, McKinney, Carrollton, Little Elm, Rockwall, The Colony, Flower Mound and others.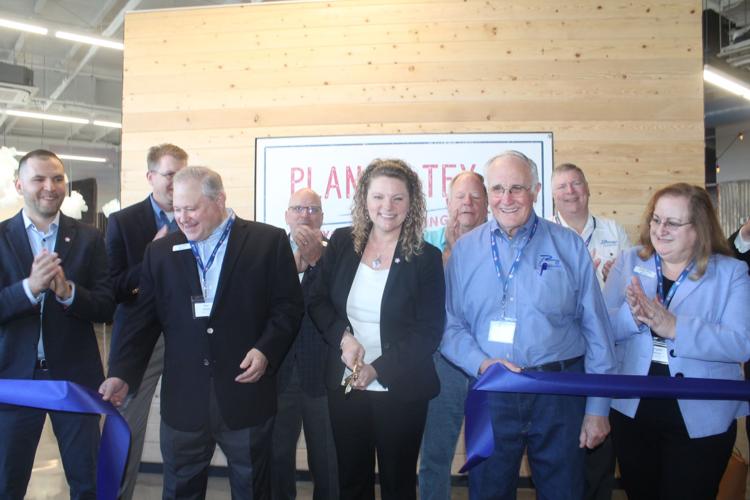 Pete Keller, vice president of recycling and sustainability, said before Republic burnt down, the old facility was one of the original BFI recycling centers. It had limited capacity and limited capability. The system sorted 15 tons of recyclables an hour on outdated, 20-year-old machinery, which included a system of manual sorting. And though the new facility isn't much bigger than its predecessor, Keller said the equipment inside and the new community features help make the new Republic Services a world-class facility.
"This new equipment's going to allow us to do 35 tons an hour," he said, "with a lot more capabilities, a lot more technology."
The updated machinery allows Republic to streamline its process, using screens to automatically sort the recyclables by size and weight. Along with a new observation deck, the facility contains an interactive Learning Center.
"It's an investment in the community. And, in a perfect world, we're hoping to become better recyclers," Keller said. "There's a lot of material that we get here that we shouldn't get, and anything that we can do to help our customers become better recyclers, it benefits everyone."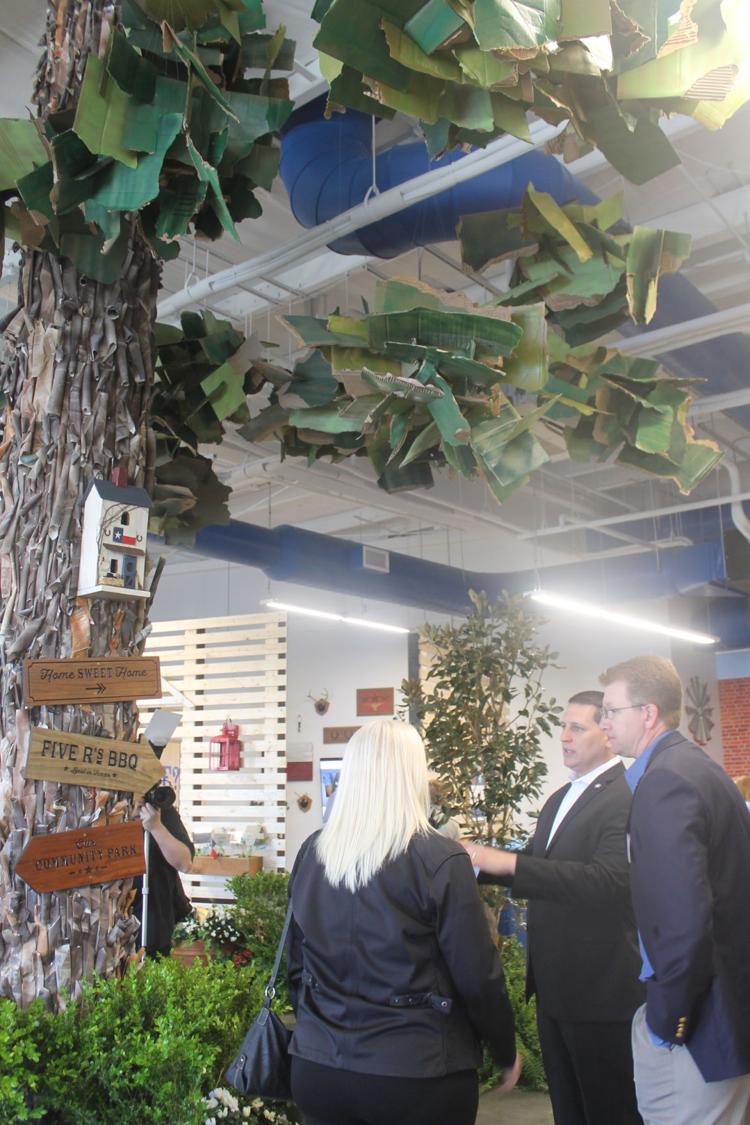 The focal piece of the interactive Learning Center is a floor-to-ceiling tree made entirely of recycled newspapers and cardboard boxes. Different sections of the space quiz visitors on what can and cannot be recycled, how to sort trash from recyclables as well as the five R's of Republic – respectful, responsible, reliable, resourceful and relentless.
Tuesday's guests included Plano City Manager Bruce Glasscock and Mayor Pro Tem Ron Kelley, who presented Republic Services with a proclamation, welcoming them to the community again.
"This is an exciting day," Kelley said. "Two years ago, when the fire occurred, there was a lot of uncertainty on how we would proceed with recycling. We've gotten through that and now what we have is a world class facility."
In the years since the fire, Plano's environmental waste services management has dealt with increased fuel costs and extra hours for employees. But now that recycling is back in Plano, Public Works Director Gerry Cosgrove said employees will be able to collect trash much faster than before, which brings an added bump to customer service. Trash collection used to stretch out to 6 or 7 p.m., but now, city employees will be able to collect recyclables before 4 p.m. And as the city accrues more savings due to fuel savings, residents should keep the same recycling rates for the foreseeable future.