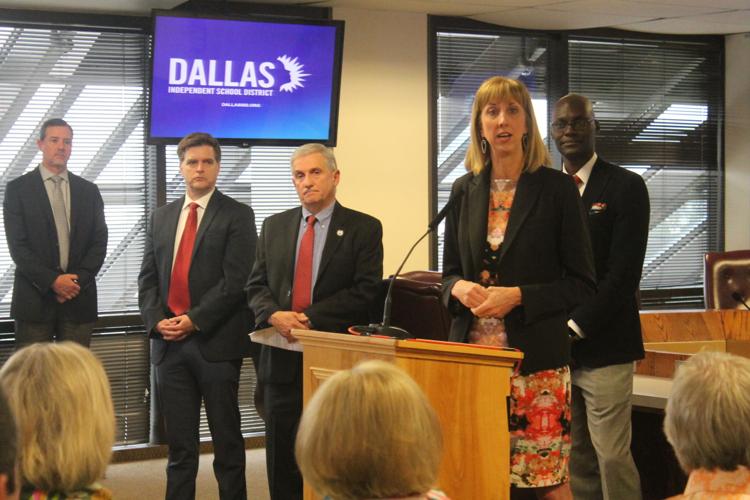 Educators were optimistic at the start of the 2019 legislative session.
At a joint community event, hosted by Plano ISD and the Plano Chamber of Commerce, local representatives assured district officials that school finance and property tax reform would take top priority this session. When House Bill 3 was introduced, educators grew even more optimistic that transformation would finally come to the state's long-outdated financial system.
Yet as the legislative session winds down, optimism is waning as the Senate draft of HB3, Senate Bill 4, offers less transformation.
Plano, Dallas and Richardson ISD came together Friday morning in a press conference to speak out against the Senate's rewrite of HB3 and the possible impact it will have on North Texas school districts.
In early April, HB 3 overwhelmingly passed the Texas House as a sweeping $9 billion school finance package to reform the school finance structure and offer transformational funding for early childhood education, $6 billion in additional funding beyond enrollment growth, an average statewide 5.5 percent drop in school district property rates and proposed 38 percent drop in recapture payments.
Under HB3, PISD expected to save $35 million in recapture payments, while also providing funding for programs like all-day pre-K, special education and other district priorities. Several district officials heralded the plan as "a huge step in the right direction."
But by May 1, the Senate Education Committee passed a new version of HB3 that offered a $5,000 pay raise for teachers and librarians and funding for all-day pre-K education, but changed a crucial piece of the budget process for school districts. Currently, PISD evaluates its budget based on the previous year's property values, which gives the district the most accurate numbers when drafting its budget. But under the Senate school finance bill, districts must use current year values that have yet to be finalized by the county appraiser's office. With current values, districts are blind when setting their budgets, putting them at risk of budgeting too much or too little, which can have an adverse effect on property taxes. The Senate bill also proposes to take any property growth year over year as an alternative form of recapture, which could seriously impact fast-growing communities like Allen and Frisco.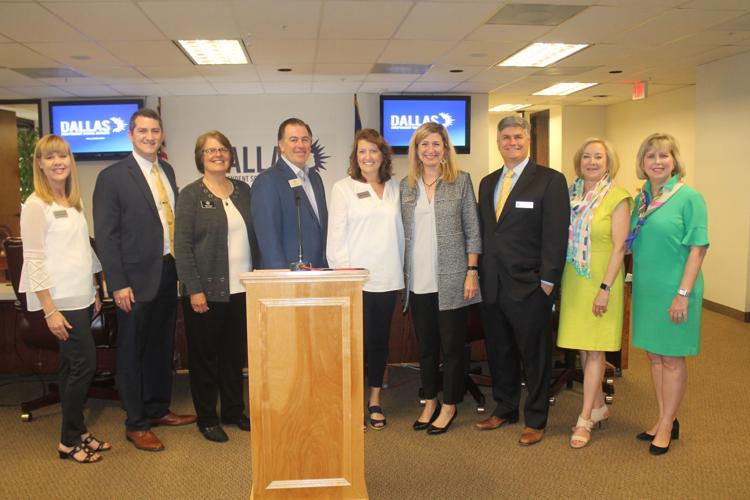 Frisco ISD School Board Trustees Debbie Gillespie and Ann McCausland attended Friday's press conference, lending their support alongside Plano ISD.
"We are a fast-growth district, so going to current year versus prior year really affects us," Gillespie said.
FISD is already conservative with its budgeting, even with the estimated property values recieved in June, but throughout its entire budget process, the district works with assumptions. So if the state adopts the Senate version, it means even more guessing and possible budget deficits, which can always be avoided.
"It just increases that level of uncertainty," Gillespie said.
According to PISD Chief Financial Officer Randy McDowell, the Senate plan proposes to give in one hand and take from another. Though Plano may receive $20 million for teacher raises, the state will take another $35 million in recapture along with any possible property growth, a net loss of $15 million.
PISD Superintendent Sara Bonser said a budget loss means cuts to state-classified "non-essential" programs like AVID, which prepares students for college, special education programs, dyslexia learning programs and more.
PISD has bought into the governor's plan to get Texas students college, career and life ready by graduation. Schools are tasked to "educate the whole child" by educating them on required courses while also focusing on early childhood education, mental and emotional health, safety and security, while the state chips more and more at their budgets, Bonser said.
"We will not be able to continue to be all things in education to meet the needs of students and families if we lose money in this school finance session. It is impossible," Bonser said. "We're supposed to get them to the bar of college, career and life ready by the time they exit 12th grade, and I don't know how you do that if you take money from here and put it here. That's not transformation. That doesn't help kids. That hurts kids, and I can't stand by quietly and say that that's okay."
Several of the Dallas officials reaffirmed the state is projecting to invest $9 billion into education, so no school district should see a deficit next school year. There's still a week until the close of the session, so legislators will make their decision on what to do soon.