Plano ISD announced on Thursday the decision to cancel the non-district football game scheduled for Sept. 6 between Plano Senior and El Paso Eastwood.
PISD's decision comes in the wake of the mass shooting that took place in El Paso earlier this month. On Aug. 3, 22 people were killed and 25 wounded in the shooting. The suspect was later identified as Patrick Crusius, a 21-year-old Allen resident who attended Plano Senior High School.
PISD athletic director Gerald Brence declined comment on the situation. 
Next month's meeting, which was set to be played at 7 p.m. Sept. 6 at Murphy's Kimbrough Stadium, would have marked the second year of a contract between the Wildcats and Troopers, with Eastwood traveling to Plano both years. The Wildcats won last year's meeting, 72-48.
Below is the press release from PISD regarding the decision: 
As the greater El Paso community continues to cope with the loss and devastation experienced on Aug. 3, Plano ISD Superintendent Sara Bonser opened a dialogue with Ysleta ISD Superintendent Dr. Xavier De La Torre regarding the second annual out-of-district matchup between Plano Senior High and Eastwood High, scheduled for Sept. 6. After consulting with local law enforcement agencies, PISD administrators felt obligated to prioritize the safety of the participating players, students, families and communities, and have concluded that the timing of the game falls too soon after the tragedy in El Paso.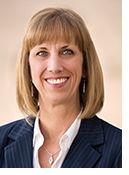 "We grieve with our neighbors in El Paso and are heartbroken that what is happening in society today is affecting our kids and our communities," Bonser said. "Our students and coaches were eager for this opportunity to come together with Eastwood High to promote a message of compassion and healing, but what should be a celebratory event would be encumbered by safety concerns for the participants and fans of both teams. Our top priority must be the safety of all."
"We are coaches and we want to play, but we all know that nothing is more important than the safety of our students," Jaydon McCullough, Plano head football coach and athletic director.
Plano Senior High School Principal Sarah Watkins stated, "Last year we had such a great experience hosting Eastwood High, and we were looking forward to continuing this new tradition. The booster clubs of the respective teams had begun working together on efforts to promote unity and healing, and to show support for the El Paso community. Plano Senior High will continue efforts to raise support. Our entire school community felt strongly about showing love and support for the people of El Paso, and I am grateful for the opportunity to continue that outreach."
According to the El Paso Times, Ysleta ISD learned that Plano officials had concerns about their ability to provide security for the game. The school district proposed hosting the game in El Paso or playing the contest at a neutral site -- both of which were declined by PISD.
Even before PISD's decision to cancel the football game, the Plano community had already begun showing support for El Paso -- creating a GoFundMe page not affiliated with PISD to raise money and "show the El Paso families that our community and our residents support and embrace them."
Students at Plano Senior High School have spoken up as well, creating a petition in hopes that the the game against Eastwood is reinstated.
With the cancellation of the Eastwood matchup, that would leave Plano with only nine games on its schedule for 2019 season. Plano head coach Jaydon McCullough said the Wildcats are in the process of trying to schedule a different opponent for Week Two.