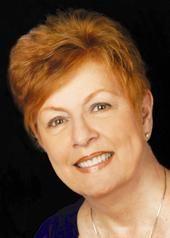 October is here again and time to celebrate National History Month. To celebrate, I have chosen to write more days a week than I already do. I have one family history almost finished and I need to get it done, this year! I also decided to scan another day of the week. I try to keep up with this chore, but just like many of you, life gets in the way sometimes. I also need to get some books reviewed and have the reviews published. Writing this column is something I really enjoy. It's a labor of love without ever becoming a chore over these past 23 years. I enjoy it almost as much as writing Flashback for the Genealogy Friends Newsletter each month. In it, I enjoy seeing the names of people in the Plano Star Courier newspaper and appreciating the life and times of my younger years. I've also been collecting and writing my favorite recipes for a book my family has loved over the years. It is not ready to publish, but I may try to do so this year for Christmas gifts.
It doesn't matter what it is you do for your family this month, but do something. Write about your wedding, your children, or your first day in school. We should all remember that first day. I remember my mom dropped me off at the front door of school. She said she would be waiting for me on the sidewalk when school was over. I was afraid she would forget to pick me up and I did not know the way home. Mother did not have a history of forgetting me, but I was concerned. It was my first day in a big school away from my mom for several hours and it frightened me. Anyway, when she picked me up after school that first day she hugged me and told me that she would never again take me somewhere without teaching me the way home. She kept her word. Wherever we went, she always showed me the way home.
Do something nice for your family to commemorate Family History Month in October whether or not you are a genealogist or you just like to let your family know more about you and the other parent.
Understanding census abbreviations
Genealogists do not have to wonder any longer what an abbreviation means in a census. The Census Bureau has an online site that describes exactly what these mean. The site also helps understand why the enumerator did some of the things he/she did. The census site is at https://www.census.gov/history/www/through_the_decades/census_instructions/.
Mugbooks offer clues
Mugbooks were published from the latter half of the 1800s through the first half of the 20th century. I used them early in my research to help me better understand a certain family member lucky enough to be in the one I was researching. These are not found at the police station. These are a different kind of mugbook used by genealogists. When I began my family history research as an adult, I used Goodspeed's collection of mugbooks. He collected biographical and financial histories on people and family throughout the southern states as well as Indiana and Kansas. Goodspeeds mugbook showing my ancestors Michael Masters, John Homesley, H. B. Brashears, Enos Robbins of Cane Hill, Richmond, Madison County, Arkansas, had enough information to 'set me on fire.' I verified what I could about him from living relatives and took the clues to research those lines fully, which culminated in a family history book.
Remember that originators of mug books pay the subject for profiling them and their family in these publications. Each subject receives a copy of the published work.
You cannot believe everything you read in mugbooks, which is always the case in research. The biography on Michael Masters mentions his father, John Masters, from St. Girardeau, Missouri, and earlier from South Carolina, who was in the Revolutionary War. Unfortunately, I have not found documents confirming this claim. Some clues can be confirmed when using histories and mugbooks, but not all of it. So, how do you handle this? In the Masters book, I stated that John Masters was said to be in the Revolutionary War when he was living in South Carolina but I had not confirmed it. That lets future researchers know that I found this and looked for it without ever finding proof.
Brenda Kellow has a bachelor's degree in history, teaches, and lectures on genealogy. Before retiring to publish her family's histories in 2007, Brenda held certification as a Certified Genealogist and as a Genealogical Instructor. Send reunion announcements, books to review, and genealogy queries to: bbkellow@verizon.net.