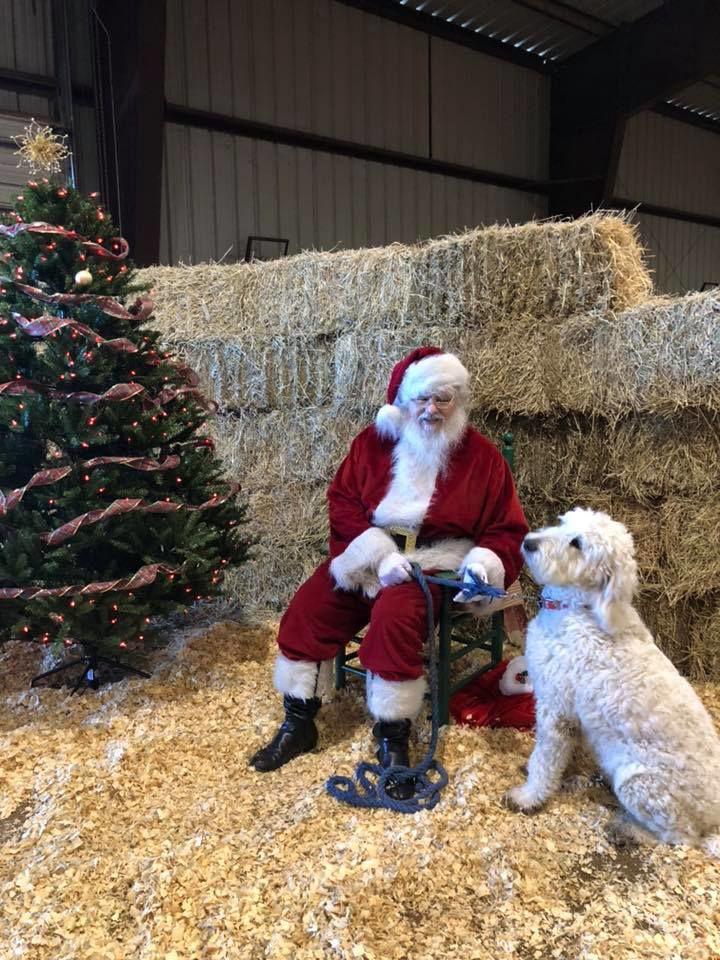 Premier dressage training, show, and sales facility Black Star Sport Horses (5565 FM 549, Rockwall, TX 75032) will host a special Freestyle Showdown to benefit Patriot PAWS Saturday, Dec. 14 from 9 a.m. to 5 p.m. Santa Claus will attend the holiday schooling show for the sixth consecutive year from 12 p.m. to 1:30 pm. A special dressage demo will take place at noon followed by the freestyle showdown, during which the horses will "dance" to music.
The mission of Patriot PAWS is to train and provide service dogs of the highest quality at no cost to disabled American veterans and others with mobile disabilities and Post-Traumatic Stress Disorder (PTSD) in order to help restore their physical and emotional independence.
"We are a military family and a family of dog lovers. We are proud to support this cause," says Black Star Sport Horses owner and head trainer Lisa Blackmon.
The event is free to attend for spectators. Black Star's famous BBQ will be available for purchase along with hot chocolate and other concessions. Farm tours, Christmas shopping booths, a silent auction, and raffle tickets to win horseback riding lessons will also be available. All proceeds will benefit Patriot PAWS.