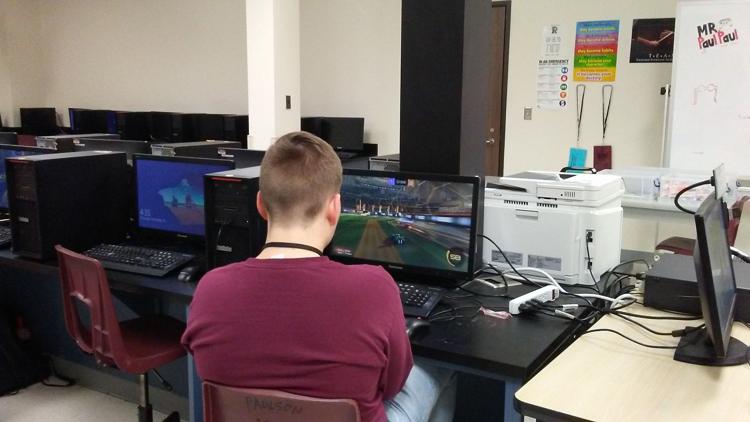 Esports is electronic gaming at a competitive level and is growing in popularity. In an effort to provide more science, technology, engineering, arts and math (STEAM) opportunities for students, Garland ISD added esports clubs to all seven of its high schools, as well as the Gilbreath-Reed Career and Technical Center.
According to Coordinator of Technology Applications Jasna Aliefendic, there are more than 250 universities that give scholarships for esports. The district launched this initiative without additional funds, using only existing equipment on campuses.
Although esports is still in its first year at GISD, according to district staff, multiple schools have qualified for esports state playoffs to be held this month.
Rowlett High School's Rocket League is played every Thursday and is coached by Almaad Jackson and Joshwin Paulson.
Aliefendic noted that esports promotes collaboration, teamwork, communication and problem solving, just like traditional sports.
"Communication is the biggest thing," Jackson said. "Knowing how to talk to them, how to talk to each other, with a lot of these students they haven't been involved in a traditional sports environment so they don't realize how talking to someone can affect how they relate to each other."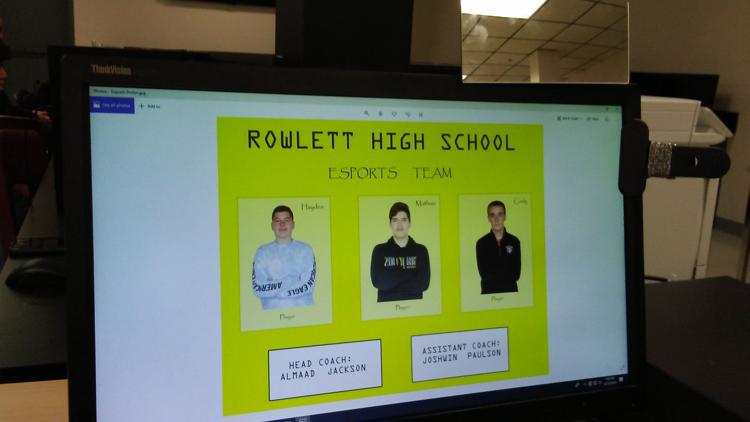 Paulson added that the team members also get the benefit of being part of a team and notoriety for their hard work the way athletes of traditional sports do.
Jackson said esports provide students not involved in traditional sports an opportunity to showcase their talents.
Paulson spoke on the effects of team gaming and how it can break down social barriers.
"I've seen kids who are anti-social, shy, don't know how to talk to each other and don't know how to identify commonalities, but as soon as they're playing games together I've seen kids connect and start communicating and being friendly with each other. Just to be able to see that is rewarding," he said.
Aliefendic said that while esports is not currently UIL-sanctioned, GISD applies UIL rules for participation: no pass – no play. Students also need to have parental permission, a recommendation from a teacher, and all passing grades in addition to good online and offline behavior.