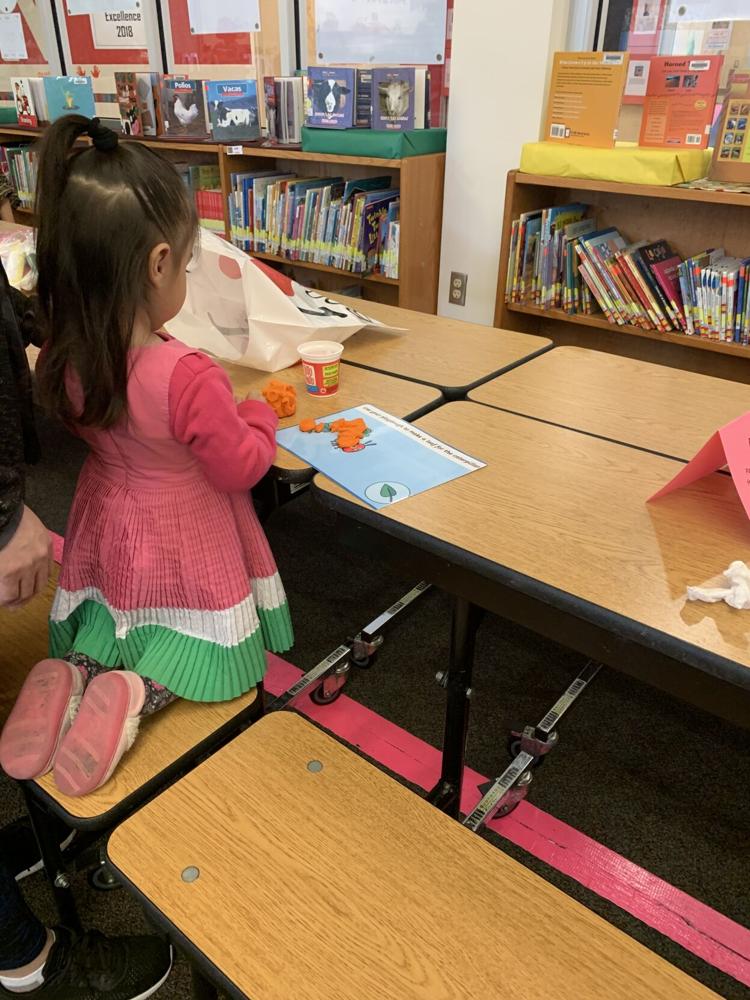 Garland ISD recently debuted its Littles Club, a free membership any parent can join to help prepare their children for success.
By joining the Littles Club, families will receive weekly emails with developmental tips and tricks from Ready Rosie. Additionally, parents will have access to an online library with thousands of books through myON, dedicated district staff ready to assist with questions, tours of the district's pre-K and elementary schools and special invites to age-appropriate events.
Tiffany Veno, director of communications, stated that having had a child recently she relied on daily digest emails to let her know what to expect and to feel prepared, which inspired the Littles Club.
"The idea behind the GISD Littles Club is to bring that same concept to school," she said. "We want to start a partnership with our families early so that we can provide them the support that they need and so that they get excited to enter our schools in pre-K and kindergarten."
The district did a soft launch in August.
Interested parents can go to the district website to sign up at garlandisd.net/littles and fill out a Google form.
From there, parents will receive a welcome email and get set up with a Ready Rosie account as well as have access to thousands of digital books via myON.
Ready Rosie is an early education tool that helps families, schools and communities across the nation deepen and scale their family engagement efforts. Their tools leverage the power of video modeling, family workshops, professional development opportunities and mobile technology to build powerful partnerships between families and educators, resulting in ready families, ready educators and ready children.
"Last year we launched a program called Little Learners, and it was a program that targeted our kids who were not in school yet. It took places at several elementary campuses," said Samanda Miller, parent engagement facilitator Title I. "We partnered with library services (for) a weekly session and we had activities based around a book. It really encouraged the parents to work with their child on different skills that help prepare them school."
She added that many parents think that just because they are not teachers that they are not able to or simply just don't know how to prepare their child for school.
"Really, it's as simple as playing games and talking with your child every day and sharing books together. We really wanted to focus on that aspect of it, that parents didn't have to be experts in education to be able to get their child ready for school," she said.
Little Learners was rolled out at six elementary campuses in the spring and when COVID-19 hit that came to a stop and they're looking at repackaging this program while adhering to health guidelines.
"It's free to them but we know that any investment we make in our families and our students before they start school will come back to us a hundred fold," Miller said of Littles Club. "So whatever cost we incur on our side are well worth it to make sure that our families and students have all of the resources and access that they need to be ready for school on day 1, whether that's pre-K or kindergarten."
Veno said they didn't just want to start educating students at 4 or 5 years old, but from birth.
"We want to be partners with the families from birth and let them know that we care about their students and we want them to be successful and we know that success starts from day 1," she said. "I think the GISD's Littles Club is providing that resource to families so that they have that partner in their child's early development. They don't have to feel that it's all on them or they don't have to worry if their student is speaking enough words or if they're walking early enough..."
Registration is open to all families in Garland, Rowlett and Sachse with children not enrolled in a district school (birth to 5 years old). Parents can register at garlandisd.net/littles.
Note that tours and events may be virtual during the 2020-21 school year due to COVID-19.